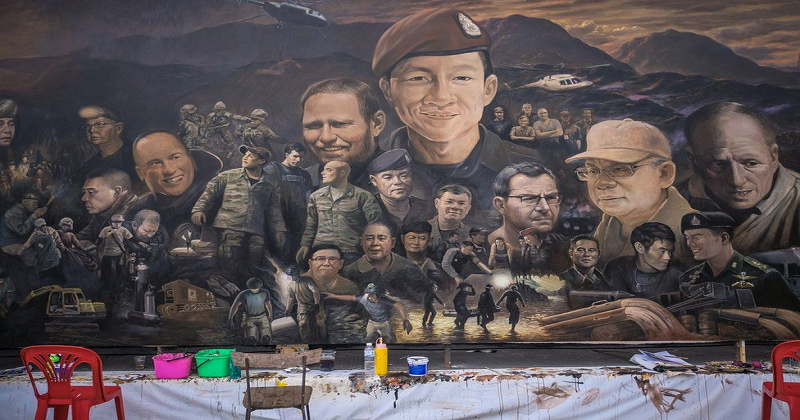 A giant mural entitled The Heroes has been created in Chiang Rai, Thailand, to honour the rescue operation that saved 12 young footballers and their coach, who was trapped in a cave for over a fortnight.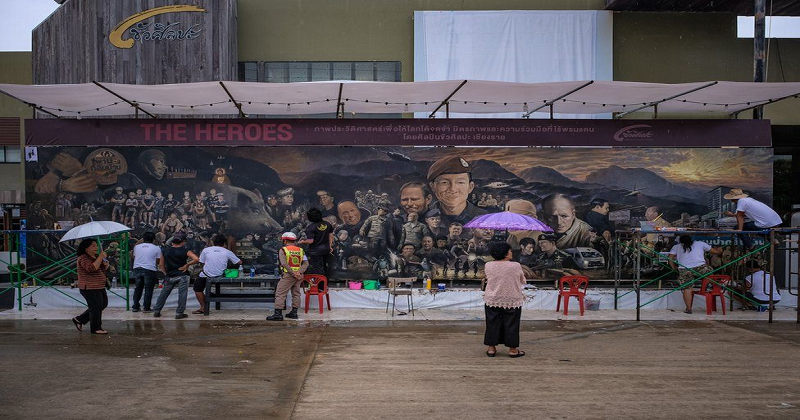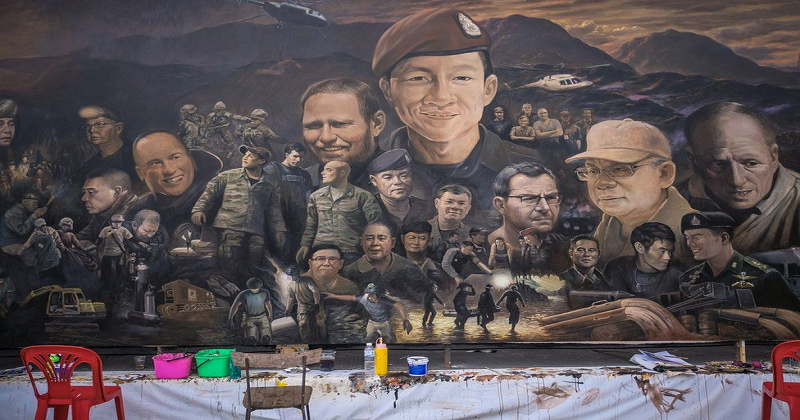 The artwork was created by a team of local artists, and prominently features Saman Gunan (seen below), the former Thai Navy SEAL diver who died to help the rescue operation to save the Wild Boars soccer team.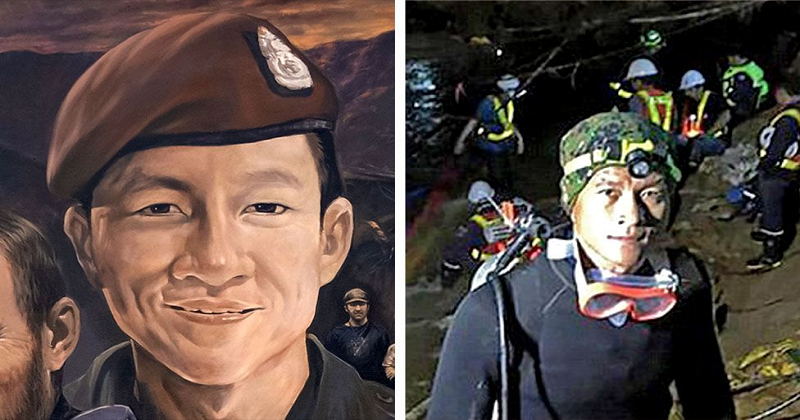 The mural is being displayed at Art Bridge, a private gallery in northern Thailand, as part of an exhibition dedicated to the successful rescue operation.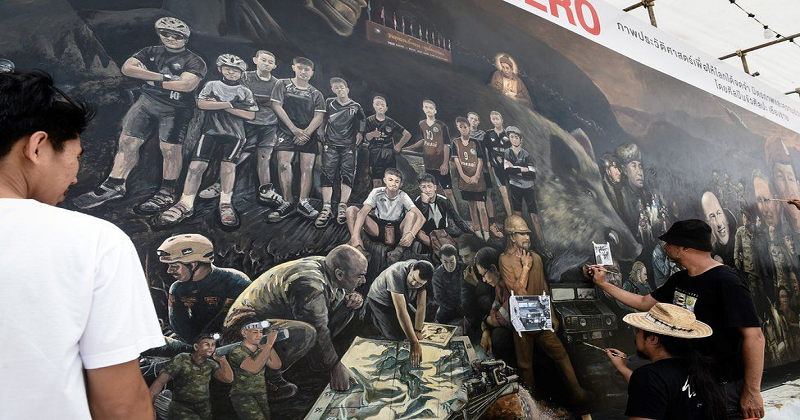 Addressing the future of the cave complex, Mr Narongsak said: "The area will become a living museum, to show how the operation unfolded.
"An interactive database will be set up. It will become another major attraction for Thailand."