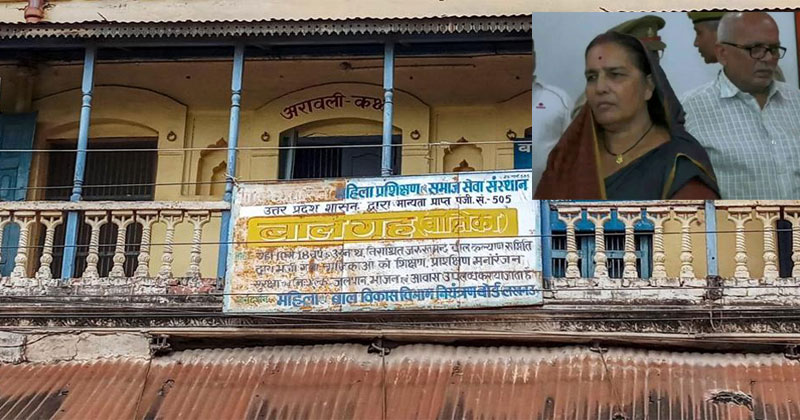 Government's repeated warnings fell on deaf ears as the infamous Uttar Pradesh shelter received more girls who were sexually abused.
Recently in Uttar Pradesh, 24 girls were rescued from a shelter where they were sexually abused.
But what is more interesting to know is that the infamous shelter had been blacklisted by the government in July 2017.
The police have sent many rescued girls and women from various places to the infamous Ma Vindhyavasini Balika Sanrakshan Grih in Deoria.
SP Deoria Rohan P Kanay admitted that after he assumed charge in April this year, he received two letters from the district magistrate asking the police not to send the rescued girls to the shelter home.
READ ALSO:  Bihar Shelter Home Case Repeated: 24 Girls Rescued, 18Missing
"I too issued directives to this effect to all the police stations," Kanay said. However, these orders were not followed as cops from Chauri Bazar and Barhaj police stations sent two girls rescued in separate cases of kidnappings to the shelter home on July 26 and 27. Rattled by Kanay's directive to all the police stations, the manager of the shelter home, Girija Tripathi, organized a press conference a week ago.
Calling the police order 'harassment', she claimed that over 450 girls were sent to her shelter home after the NGO was blacklisted.
"As the district has only one childcare home for boys, the police should have sent the rescued girls either to the government childcare home (girls) in Ballia or the Nari Niketan in Gorakhpur or the care home in Varanasi.
But despite sending eight letters to the DM, SP and child welfare board, local police continued to send rescued girls and women to Tripathi's blacklisted shelter home," said district child welfare committee member Ranjana Tiwari.