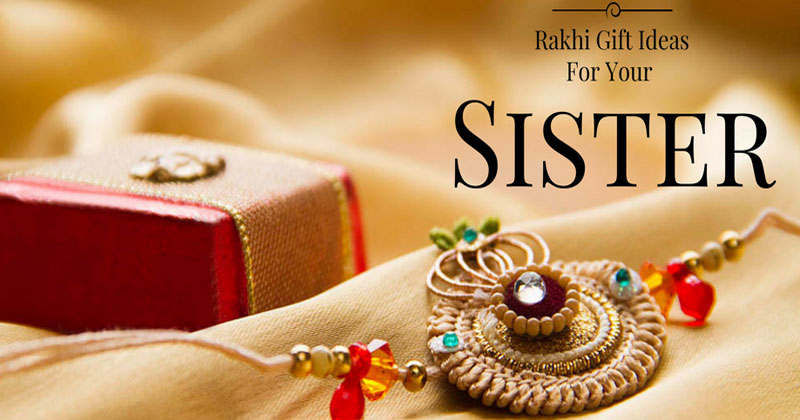 While your sisters are creating and decorating your rakhi bands, brothers, what have you decided to buy as a return gift?
The regular chocolates, mobile phones, and other gifts may not work this year. So pick a gift from the LIST below.
READ ALSO:  Free Bus Services For Women To Strengthen Raksha Bandhan bond
TRAVEL GIFTS
MakeMyTrip
Surprise your sibling with an e-gift card from MakeMyTrip, MakeMyTrip Rakshabandhan gift vouchers are gifts of travel. Be it a holiday to a dream destination or a surprise vacation to their all-time favorite place, a Rakshabandhan gift card is the best way to surprise your sibling. After all, traveling where your dil wants to go is the only way you can truly live.
Cleartrip
Let this Rakhi be a festival of family and not just siblings. For all those traveling to their hometowns to celebrate Rakhi with the families, allow Cleartrip to make your festival little more exciting. With Cleartrip's option of local insights and presenting Local E-Gift Card to the family, plan a perfect excursion and make this Rakhi a memorable one.
IRCTC
For the families looking to celebrate the festival of Raksha Bandhan abroad, Indian Railways Catering & Tourism Corporation Ltd (IRCTC) has come up with the special package that will take you on tour of major tourist attractions including the places associated with the great epic Ramayana.
Patym
Use the code FLYRAKHI on Paytm and soar high with your sibling. Together, explore the places you ever wanted to without pinching your pocket too much and let that bond be explored a little more and grow a little more.
Avis
Got a sibling who is hardcore enthusiastic to drive around in cars?? You could rent a car for them making for a perfect gift or head out together for a spontaneous drive with your sibling and the family to their dream destination and make this Rakshabhan a memorable one. With the comfort of premium luxury cars offered by Avis, see your family riding their dream in a luxurious car.
READ ALSO: This Raksha Bandhan Sisters Will Meet Their Brothers In Special Trains
EXPENSIVE GIFTS
LoanTap
Be it a holiday to a dream destination or a surprise vacation to her all-time favorite place; this Raksha Bandhan give your sister the chance to experience leisure travel like never before. With a maximum loan of Rs. 5, 00,000, LoanTap offers low-interest rate holiday loans that are apt for young salaried professionals of India.
LazyPay
LazyPay will help you buy an expensive gift without burning a hole in your pocket. Considering the entire process is completely digital, PayU aims at saving customers the hassle and the delays usually associated with a loan approval process. Add some flavor to the festival by ordering delicious food for your sister using the LazyPay buy now pay later option.
PaySense
Does your sister often face a problem while using public transport? If yes, it's time for you to gift her a two-wheeler this festive season. PaySense, a fintech startup, offers instant loans for two-wheelers without having to undergo complex loan applications. With its one-minute process, young professionals can apply for a loan from the comfort of their homes to get money directly in their bank account.
Kissht
For the special place that your sister has in your life, gifting gold or diamond jewelry on this auspicious occasion would be the best. Kissht, a capital platform enables instant loans for consumers to make purchases digitally, thus making the process of buying jewelry online an easy task.
Zest Money
Give your sister the freedom to choose her gift this Raksha Bandhan. Flipkart, a casual shopper's paradise provides an array of products for buyers to choose from. ZestMoney, the fastest way to pay using digital EMI, without the need for a credit card or a credit score works with Flipkart to help you upgrade your lifestyle and pay later.
READ ALSO:  Healthy Twist To Regular Gulab Jamun- Sweet Potato Gulab Jamun
SUBSCRIPTION GIFTS
Uberpass
She's always on the move, whether it's office or hanging out with friends. One of the safest modes of commuting, Uber has recently launched Uberpass which is a gift your sister will enjoy to the fullest. With exclusive offers, priority bookings, discounted fares, cancellation charge waivers and much more, a Uberpass will be a gift she will be least expecting and will be the most thankful for.
Zomato Gold
Eating out or ordering in, your sister's in that stage of her life when she's experimenting with flavors. With the Zomato Gold subscription, you can gift her the joy of tasting whatever, whenever and wherever she wants- all at priority and discounted charges. Zomato Gold is a premium offering, which will let her book discounted dining options, order at cheaper rates than her friends and make her the taste connoisseur that she always is.
Milkbasket
Working late or gymming early, in either case, it is a chore to go and buy milk and groceries on a daily basis. Signing her up on Milkbasket and topping her wallet will be the best gift for your sister if you want her to have her 'me time' in the mornings. With Milkbasket she can just set up her daily shopping list, up till midnight, and be assured of it being delivered by 7 am the next morning.
Pitstop
Driving is one thing, but servicing is an entirely different ballgame. With Pitstop you can ensure that your sister can spend more time pampering herself than standing in the sun to get her car serviced. With its doorstep services, Pitstop is all about convenience and transparency at economical prices for its customers. And with you booking, tracking and paying for the service, you will be sure to be the extra special brother this year.
Lifeasy
Your sister may be staying alone or with friends, or you might be staying away from her. In either case, she will have chores to do. This Raksha Bandhan, gift her the best time of her life by subscribing her with one of the several attractive Lifeasy subscription plans. With over 200 services across 17 categories, ranging from beauty treatments, house repairs, chores, cleaning and more, you can ensure that she rests easy and chills out, rather than sweating away to the many chores which are a time drain.