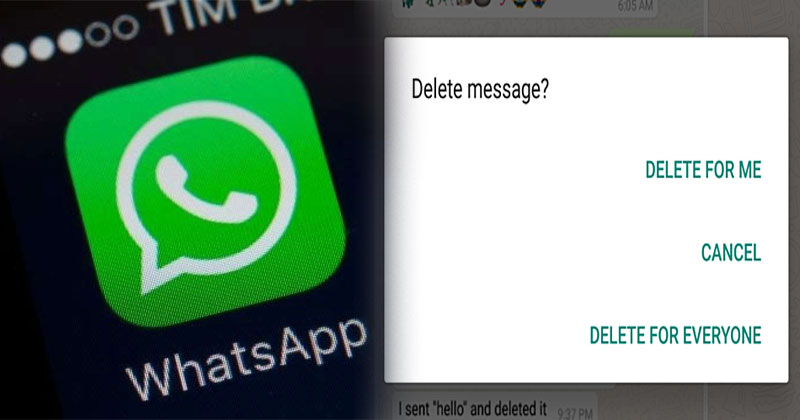 Now WhatsApp has that wonderful feature 'Delete For Everyone' option that helps you delete those embarrassing & unwanted messages.
But what if you want to read those deleted messages? Is it possible?
All thanks to these 2 apps, you can.
The first one is the 'Notification History'which is available on the Google Play Store. It will create a shortcut on your home screen. You can tap the icon to open the notification registry of the Android system. You will have to search for the notification which says WhatsApp. The blog points out, "the message will be in the line that says "android.text", as you can see in the illustrative images at the beginning."
READ ALSO:  A note of caution for the people who forward photos on WhatsApp
The second app is called Nova Launcher will also do the trick. All you will have to do is a long press on an empty area on the home screen. Tap on 'Widgets'. Later, long press on 'Activities' and drop when you jump to the home screen. A list will appear – click 'Settings'. Lastly, in the sub-list, tap the 'Notification Log' to create the shortcut on the home screen. You can then enter the Android notification history and search for the WhatsApp deleted messages respectively.