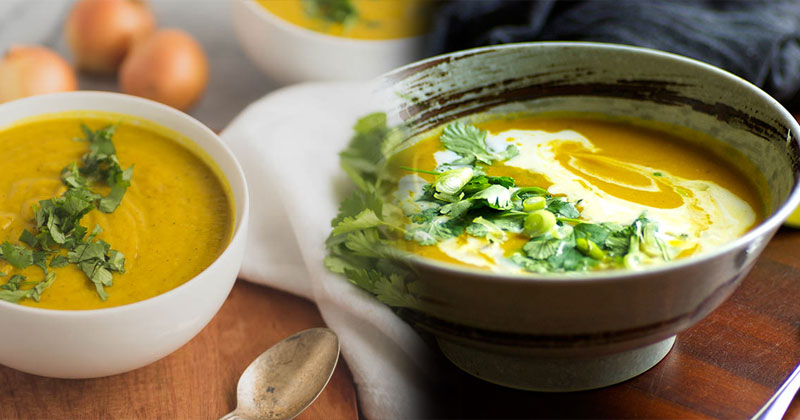 Turmeric Milk is a go-to-drink that mothers give their kids to increase their vitamins and to boost their immunity. But if you are not fond of milk, then Turmeric Soup is the next option.
Turmeric Soup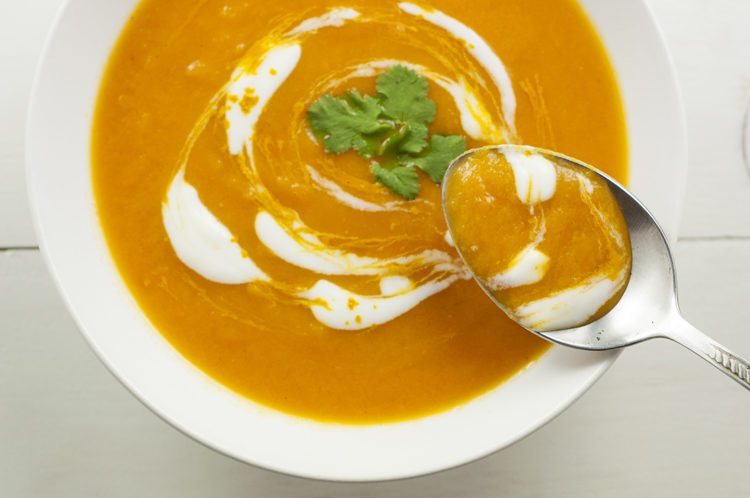 Ingredients:
2-inch Piece of fresh Turmeric (grated)
1 and a half tablespoon of grated ginger
1 tablespoon of garlic (minced)
1 white onion (diced)
4 cups of vegetable stock
3 carrots (diced)
READ ALSO:  Simple Delicious Butter Badusha To Indulge In
 Method
Take a large stock pot, and heat about a tablespoon of olive oil in it. Make sure you do not overheat it.
Add the diced onions into the pot and saute them well. After about two minutes, add garlic, turmeric and ginger and saute the ingredients well for another two minutes.
Next, add the carrots and saute for another two minutes.
Now slowly add the vegetable stock to the pot and let it simmer for about 20 minutes.
With the help of a blender, give the broth a nice blend. Check the carrots, see if they are soft.
Serve the soup piping hot.
You can squeeze a bit of lemon on top of the soup before serving.