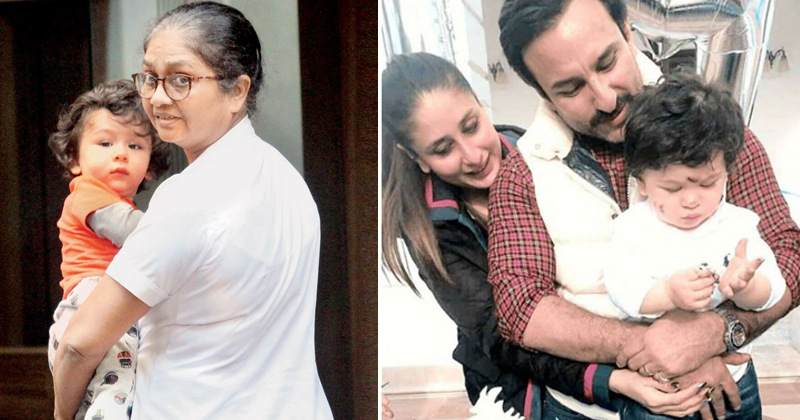 Kareena Kapoor and Saif Ali Khan's little munchkin Taimur Ali Khan Pataudi is quite popular on the social media. The number of unofficial fan pages that put out his adorable moments on a daily basis is a witness to how much the Internet loves him. Fans have even taken their obsession to a whole new level by creating Instagram accounts for Taimur's nanny, who is always spotted carrying Taimur in her arms during his outings.
As per Bollywood Life, the salary that Taimur's nanny, Savitri gets would complex Engineers, MBA's and IT professionals. Apart from the salary, the old lady also gets overtime fees and perks.
The reports say, "Taimur's nanny draws a basic salary of Rs 1.5 lakh a month. It can go up to Rs 1.75 lakh depending on the extra hours she's spent at his home. There is an over-time fee for every extra hour spent with the child. Plus, she has a car at her disposal to take the child in and around Bandra."
Taimur's nanny was provided by a high-profile agency in Juhu that recruits domestic help for the stars. As per the reports, India's Prime Minister gets the exact amount as the nanny gets.

Source: India.com