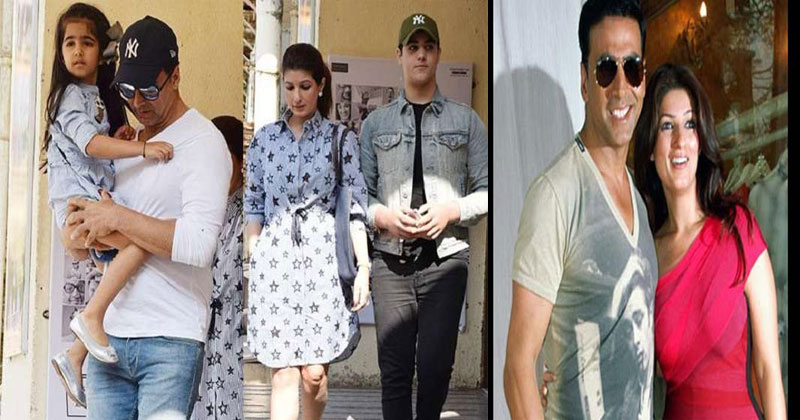 Bollywood Actor Akshay Kumar is currently holidaying in Italy with wife Twinkle Khanna and children, son Aarav and daughter Nitara.
Actors share the same on social media, Akshay wrote: "Had a few days to spare, took off on a super quick and short vacation with the family because when you reflect back life happens in all these little moments #SanFruttuoso #ItalianRiviera."

In the picture, we see that all three of them with their backs to the camera. While we can still see Twinkle partially (her face is also reflected on the glass in front), Akshay and daughter Nitara's backs are visible to viewers. Akshay holds his daughter's hand while Twinkle too is seen holding on to her daughter from the other side. All three are dressed in casual holiday attire. Stretching in front of them is the azure blue of the Mediterranean Sea with the blue sky almost matching the sea's hues.