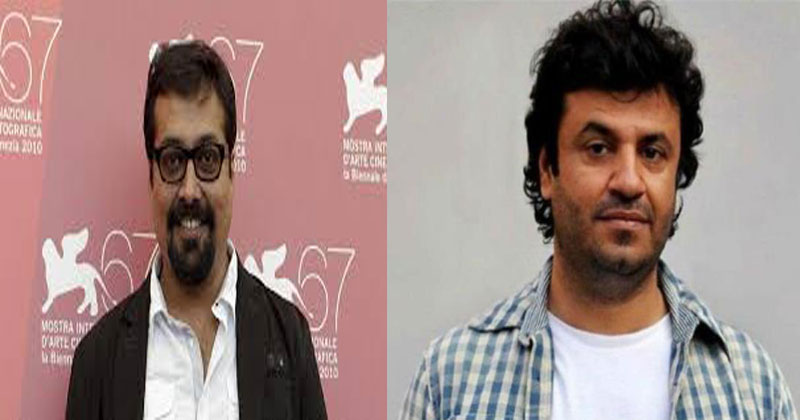 After being accused of sexual harassment by a former employee of Phantom Films, Vikas Bahl has sent a legal notice to his former business partners Anurag Kashyap and Vikramaditya Motwane.
According to Vikas, the Tweets of Anurag and Vikramaditya Motwane against him is due to professional jealousy with the sole intent to defame him and destroy his career. In the legal notice, Vikas has asked both Anurag and Vikramaditya to withdraw their tweet against him and to apologize to him on the social media platform. If they continue to post such statements of the social media against Vikas, then legal actions will be taken.
#VikasBahl sends legal notice to #AnuragKashyap over sexual harassment incident pic.twitter.com/xVYfCoxSCm

— ETimes (@etimes) October 10, 2018
In the legal notice which was sent on Tuesday, October 9, Vikas said that the entire case of sexual harassment against him was orchestrated by Anurag and Vikramaditya 'as a result of professional jealousy and with the sole intent to defame him, malign his image and destroy his career,' reports Hindustan Times.
In the light of the current events , I have decided to step back from my duties as a board member from MAMI until the shadow of doubt of our alleged complicitness in silence and not doing anything about it , is cleared.

— Anurag Kashyap (@anuragkashyap72) October 10, 2018
Vikas has also accused the two directors of defaming him. "You are neither a witness nor the alleged victim, but instead an opportunist seeking to derive benefit based on unsubstantiated information. The alleged incident has not been established in any court of law and that you have exploited the media to propagate your own personal vendetta," the legal notice read.
Meanwhile, Anurag Kashyap has stepped down board member from MAMI. The director announced this via his Twitter handle.
Actress Nayani Dixit, who played the role of Kangana Ranaut's friend Sonal in the film Queen, has also opened up about Vikas' attempt to harass her. In an interview with Bollywood Hungama, Nayani said, "Whatever the girl has accused Vikas Bahl is not at all wrong because he also tried his hand on me. I literally told him that 'main tumhe maarungi if you do this again'. So I am sure he did the same with the girl in question as well."