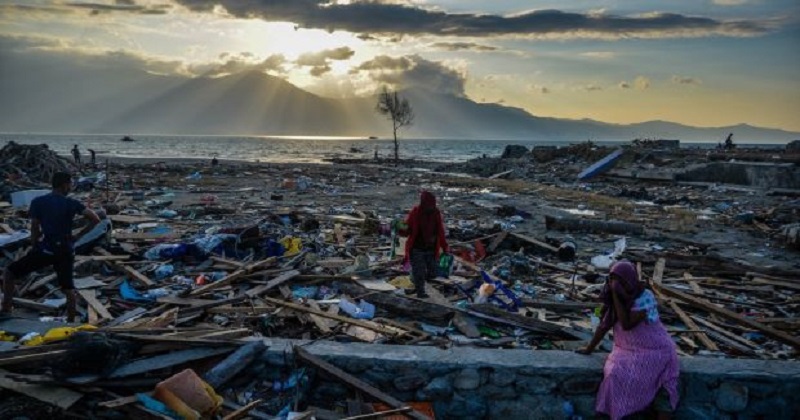 Ever since Palu, in Central Sulawesi province of Indonesia was hit by a 7.5-magnitude earthquake and a 20 feet tall tsunami on September 28, there has been an increase in the death toll to 2,045, stated authorities on Wednesday. While an estimated 5,000 people are reported as missing in Balaroa and Petobo, about 82,775 are living in over 100 shelter camps.
In a press conference on Wednesday, the National Agency for Disaster Management requested other countries to provide tents, water treatment units, generators and transport as aids for the victims of the twin disaster. An estimated 1,636 lives were claimed in the twin disaster that hit Palu. While 222 people were killed in Sigi, 171 died in Donggala, 15 in Parigi Moutong and one in Pasangkayu due to the natural disaster, reported Efe news.
Indonesia's disaster agency spokesperson Sutopo Purwo Nugroho reportedly said that the official search for bodies will end on Thursday and mass prayers will be conducted in neighborhoods that are worst hit by the disaster. He added that volunteers and family members need not halt their search operations.