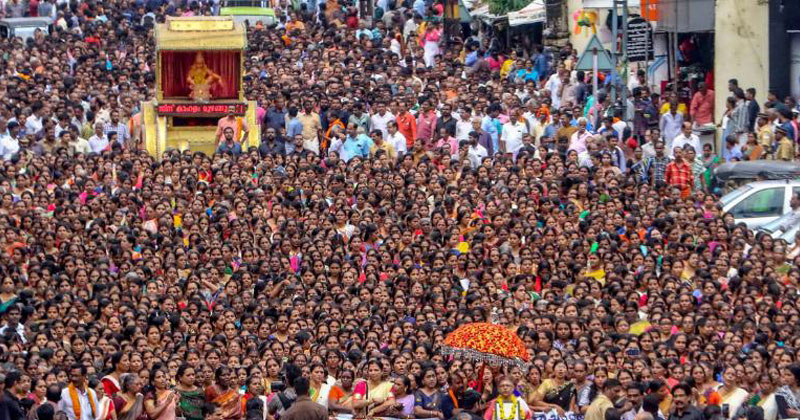 While the Supreme Court has stated that it will not hold an urgent hearing on the review petition on September 28th's Sabarimala verdict, the devotees are still holding their protests.
Pandalam Palace representatives said that the Supreme Court's verdict "has the effect of Abrahamising the core of the Hindu faith, namely diversity, and altering its identity".
Various devotee organizations are holding protests while the government is steadily standing strong as it is making arrangements for those women devotees who are to visit the Sabarimala temple.
Meanwhile, the CPI(M) has started holding 'Vishidikaranam' or explanatory meetings with women devotees to explain the government's stance on the issue.
This comes after the political parties have changed their stand on the Sabarimala verdict keeping in mind the upcoming 2019 Lok Sabha polls.
The first of these meetings was held in Pandalam in Pathanamthitta and was inaugurated by CPI(M) central committee member PK Sreemathy.
Apart from women devotees, volunteers at Kudumbashree, a woman's empowerment programme, has also been included in the meetings to ensure equal justice to all women.