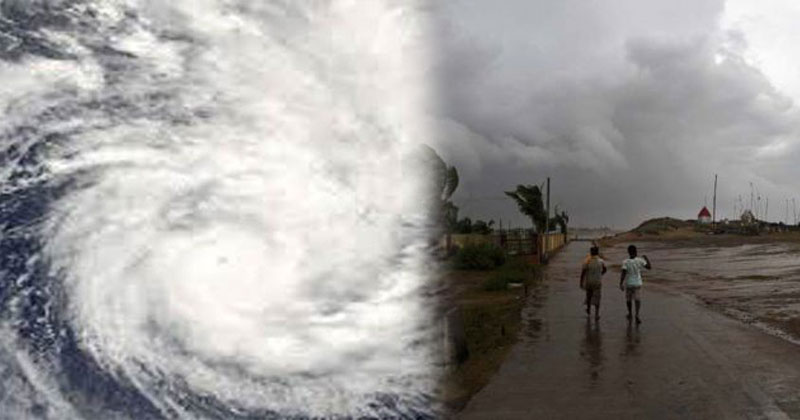 A per the latest weather reports, a cyclone in approaching, forcing the colleges and schools to be closed down.
According to the Indian Meteorological Department, Cyclone Titli has been formed as a deep depression has been formed in the Bay of Bengal.
The IMD statement said: "A deep depression over west central Bay of Bengal intensified into a cyclonic storm 'Titli' at 11:30 hours today about 530 km southeast of Gopalpur in Odisha and 480 km east-southeast of Kalingapatnam in Andhra Pradesh. It is likely to move northwestwards and cross Odisha and adjoining north Andhra Pradesh coasts between Gopalpur and Kalingapatnam around the morning of 11 October."
Cyclone Titli is expected to approach the coasts of Odisha & Andhra Pradesh by October 11& likely cause heavy rainfall.
As a precautionary measure, Odisha government has announced the schools & colleges to be closed from TODAY ONWARDS in 4 districts.
As per reports, schools, colleges, Anganwadi centres in the districts of Gajapati, Ganjam, Puri and Jagatsinghpur will remain closed on October 10 and October 11.
Whether the schools & colleges in other districts should be closed is yet to be taken into consideration.
Cyclone Titli is centred about 510 km southeast of Gopalpur and will cross Odisha and adjoining north Andhra Pradesh coast between Gopalpur and Kalingapatnam on Thursday morning.
Meanwhile, the IMD had warned the fishermen to avoid entering into the sea on October 12 as there is a possibility of wind speeds touching 125 Kmph and the people in the low lying regions have been warned of trees falling.