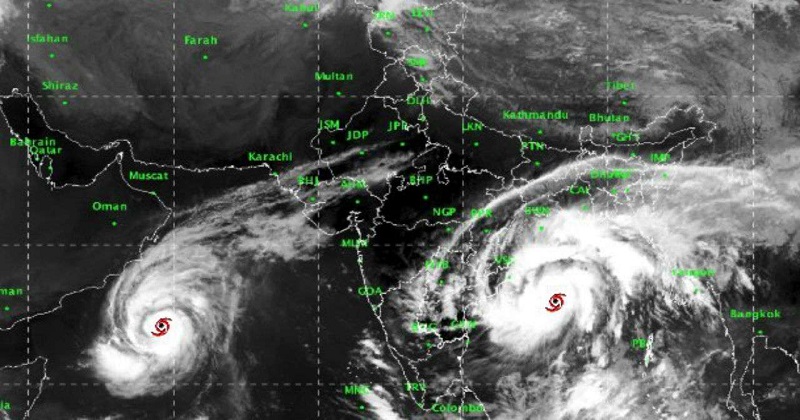 The weather office said the cyclonic storm is likely to make a landfall between Gopalpur in Odisha and Kalingapatanam in Andhra Pradesh early on Thursday morning at a wind speed gusting up to 165 kilometres per hour. As per Odisha chief secretary AP Padhi, the cyclone is expected to make landfall in south Odisha at around 5.30 am Thursday.
"Titli moved with a speed of about 14 kmph and intensified into a very severe cyclonic storm and lay centred over the west-central Bay of Bengal, about 320 km south-southeast of Gopalpur in Odisha," IMD said in a bulletin.
The Joint Typhoon Warning Centre of the US Navy also said the cyclone continued to rapidly consolidate and indications of a nascent eye beginning to form.
According to IMD, Cyclone Titli intensified further into a very severe cyclonic storm during at 11.30 am on Wednesday and may lead to waves rising upto 1 metre on the coast. Under its impact, heavy rains have already started in Ganjam, Gajapati, Puri, Balasore and Kendrapara districts.
Director of the Meteorological Centre in Bhubaneswar HR Biswas said it is likely to re-curve northeastward, move towards Gangetic West Bengal across Odisha and weaken gradually, according to news agency PTI.