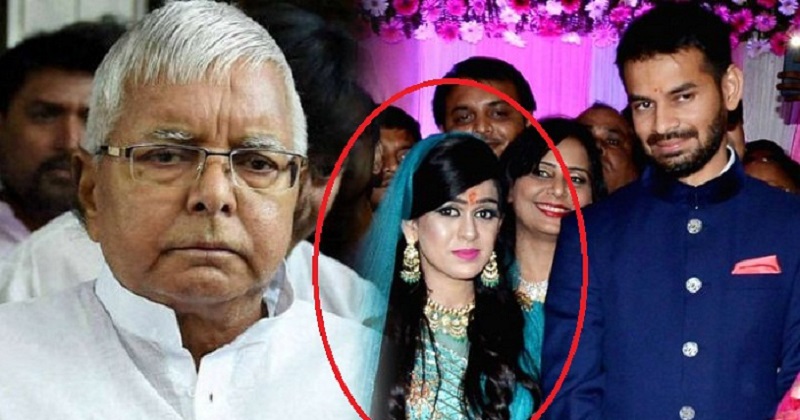 Amid strains in the marriage of former Bihar Chief Minister Lalu Prasad Yadav's son Tej Pratap Yadav, an 11-day puja was performed at the Maa Vindhyavasini Devi temple here, a priest said on Friday.
Recounting Yadav's family having immense faith in the goddess enshrined at the temple in Mirzapur, priest Raj Mishra said he performed the 'havan puja' for the couple and the entire family so that they can overcome their current problems.
He said, "A havan puja was held for 11 days to please the 'grah nakshatra' and for peace in the entire family." Mishra further said that he had a word over the phone with Tej Pratap and had asked the latter to pray to the goddess. He added, "I have been talking to him and the family all through, ever since the present problems surfaced. We held special prayers to the goddess for the entire family to overcome them."
Reportedly, the puja was conducted by 11 priests and the 'purnahuti', that which marks the end of the prayers was performed on Thursday night.