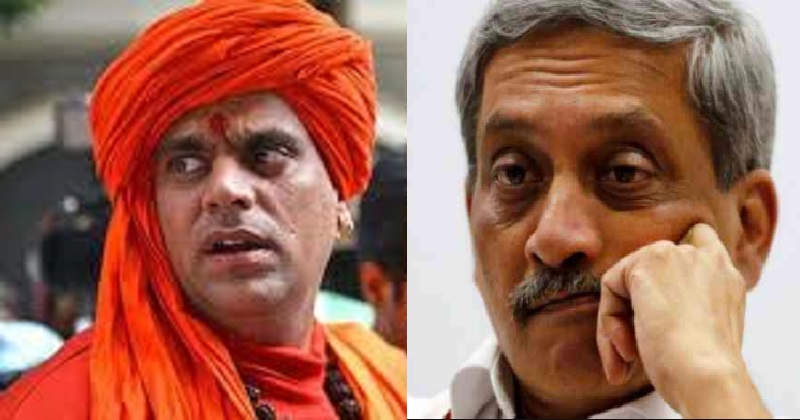 Chief Minister of Goa, Manohar Parrikar's health is not perfect and he is undergoing treatment. While the minister is getting the best treatment possible, the leader of All India Hindu Mahasabha, Swami Chakrapani Maharaj has an interesting solution to the problem. He said that the beef ban must immediately be put in place in Goa and he expects this to have a positive impact on the health of the ailing Chief Minister.
"Beef ban in Goa will cure Parrikar. It will have a positive impact on his health,"
said Chakrapani who also said that the flood-affected people in Kerala should not be helped because they eat beef. He had said that the people who eat beef must not get any help in the state and must be left to perish.
CM Manohar Parrikar's health is worsening and Union Minister Shripad Naik said that a "change in leadership is required" considering the health of the incumbent minister. Parikkar is currently recuperating at his residence in Goa following his discharge from AIIMS in New Delhi on October 14.