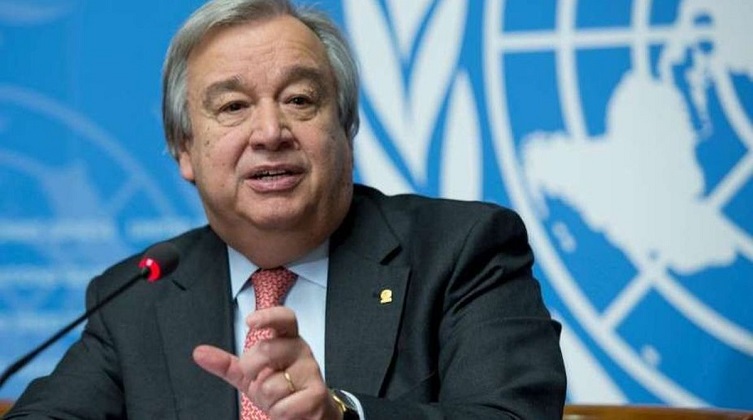 The UN chief Antonio Guterres has expressed his serious concern over the existing political situation of Srilanka.  He expressed his anxiety on Sri Lankan President Maithripala Sirisena's decision to dissolve the Island nation's parliament as "utmost importance" of respecting democratic processes and resolving differences in accordance with the rule of law.
The UN Chief renewed his call to the Sri Lankan government to ensure the peace and safety of all the citizens of the nation and to uphold its commitment to justice and human rights.
Amid the ongoing political tensions in Sri Lanka, Resident Coordinator in Sri Lanka Hanaa Singer last month met the Speaker of Parliament Karu Jayasuriya stressing Guterres' message for the need to respect democratic values and constitutional provisions.
Guterres earlier said he was following Sri Lanka's deepening political crisis with "great concern" and called on the nation's government to respect democratic values and constitutional process.
The political unrest of the tiny island nation became worst after President's decision to sack Prime Minister Ranil Wickremesinghe on October 26 and replaced him with former president Mahinda  Rajapaksa.
According to the gazette notice, nominations to contest the snap election would be taken between November 19 and 26. The election will be held January 5 and the new parliament would be convened on January 17.
Sirisena issued the gazette noticing that the parliament stands dissolved some 21 months ahead of its schedule in August 202
Wickremesinghe refused to vacate his official residence saying that he is the lawful prime minister of the country and president has no right to replace him. He called the move of the president to sack him as "constitutional coup".