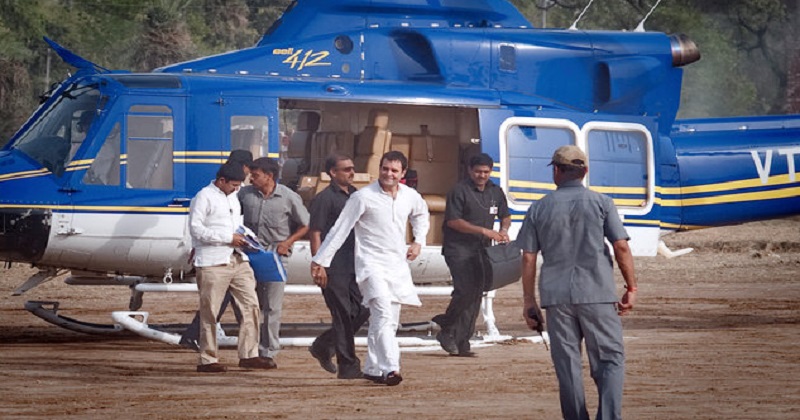 Rahul Gandhi rushes back to Delhi on Friday, leaving his ongoing Madhya Pradesh election campaigning midway, to resolve a crisis in the party's Rajasthan unit regarding seats.
The Congress, which released its first list candidates of 152 constituents late Thursday night, is yet to decide on the candidates for the remaining 48 seats.
After cancelling his public rally in MP's Shahdol, the Congress president called for a meeting to resolve the differences in the Rajasthan unit at the Congress headquarters in Delhi on Friday evening.
Former Rajasthan chief minister Ashok Gehlot, state party chief Sachin Pilot, screening committee chairperson Kumari Shailja, leader of Opposition in the Rajasthan Assembly Rameshwar Lal Dudi, senior party leaders Sonia Gandhi, Ahmed Patel, party secretaries and four members from Rajasthan screening committee will be a part of this crucial meeting.
Gehlot, Pilot and Dudi are reportedly at loggerheads over 12 of the 48 remaining seats. These seats also have the highest list of candidature.
According to party sources, Rahul wants to resolve the internal issues and decide on the final list soon. However, party cadres have accused him of neglecting his promise of offering tickets to ground workers, women and youth. Cadres are also angry over tickets being offered to new entrants and children or relatives of existing Congress leaders.