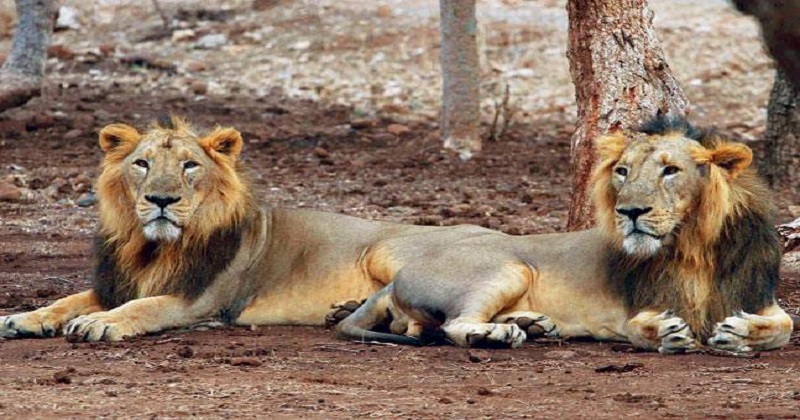 Two lions killed a lion tracker and injured two others, including a forester, inside Gir Interpretation Zone in Devaliya in Junagadh district on Thursday. As the lions became aggressive, Devaliya Safari Park had to be closed to tourists. Later in the evening, the two lions were caught and kept in captivity.
The victim was identified as Rajneesh Kesarwala who was following the lions. However, he could not see that two lions were sitting inside a bush. The lions attacked Rajneesh when he came close to them and dragged him inside the forest.
Rajneesh's friend Dinesh rushed to the forest after hearing his cries. However, the lions also attacked Dinesh though he somehow managed to escape safely.