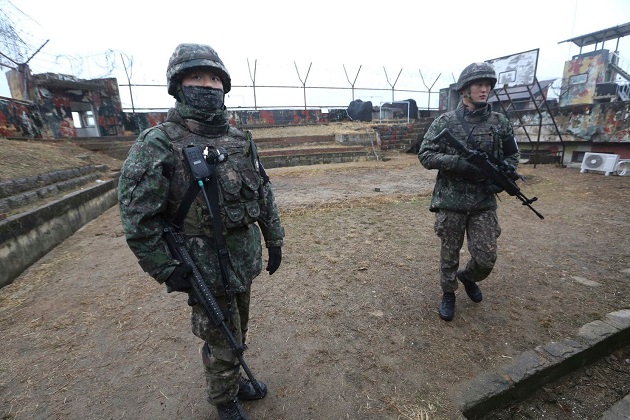 South Korea and the Democratic People's Republic of Korea (North Korea) have agreed to verify the pilot withdrawal of guard posts in the inter-Korean border area. South Korean Vice Defence Minister Suh Choo-suk informed this at Seoul. The verification will be conducted through on-site visits on the 12th of this month. Seven-member teams will be sent to guard posts which were subject to the pullout.
The two sides had withdrawn soldiers and weapons from 11 guard posts respectively and destroyed them inside the demilitarized zone on a trial basis. The demilitarized zone left the Korean Peninsula divided since the 1950-53 Korean War ended with an armistice.
The withdrawal was conducted to implement the military agreement. Defense chiefs of the two Koreas signed the agreement during the Pyongyang summit between South Korean President Moon Jae-in and North Korean leader Kim Jong Un in September.