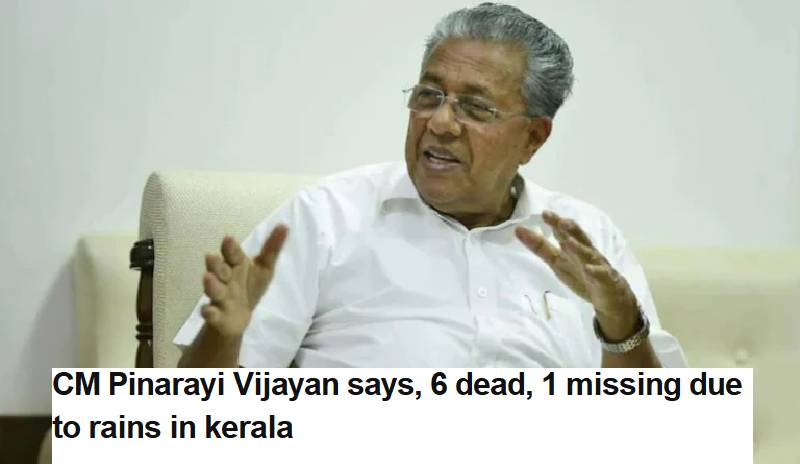 According to Kerala's Chief Minister Pinarayi Vijayan, six people have died and one is currently missing as a result of the rainfall. Six districts—Thiruvananthapuram, Kollam, Pathanamthitta, Kottayam, Ernakulam, and Idukki—have declared holidays.
According to reports, rain will continue to fall in the southern districts through Wednesday before becoming more severe in the northern districts. Seven districts around the state are under a red alert from the Indian Meteorological Department. A control room has also been formed by the state to handle potential problems in the coming days.
Meanwhile, district collectors would meet right away on Monday, according to Chief Minister Pinarayi Vijayan. He then went to the state disaster management office to find out what was being done in preparation of rain.  It has been urged that people avoid going to hilly areas unless strictly necessary. Idukki has banned night travel, and several districts have opened control rooms.