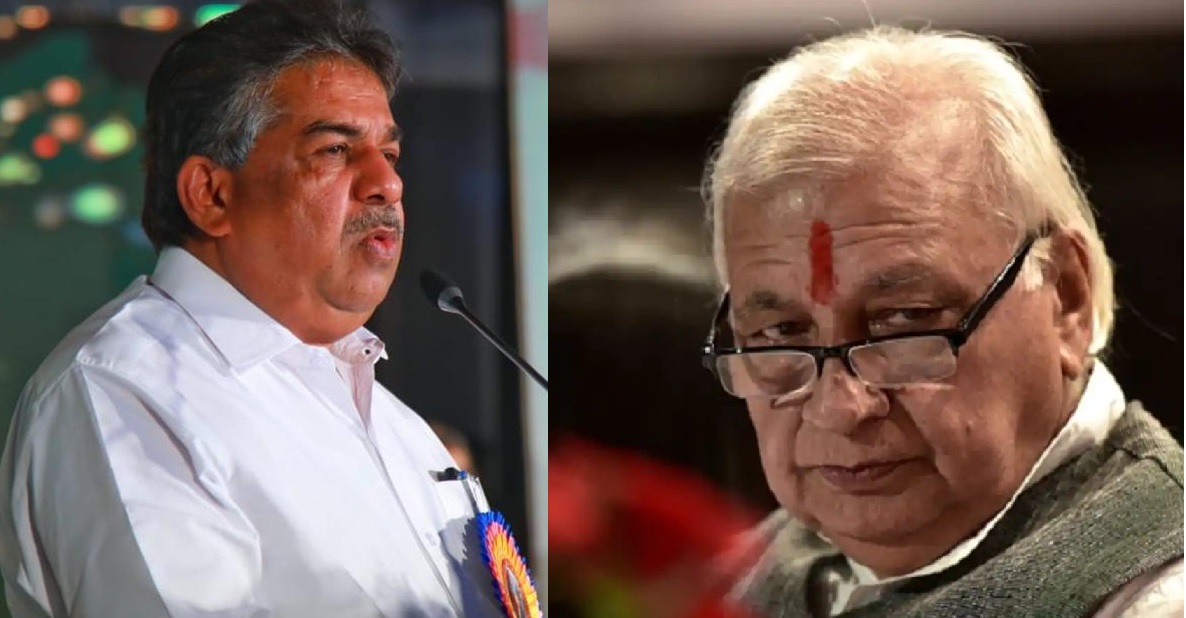 Thiruvananthapuram: Kerala Governor Arif Mohammed Khan has received legal advice regarding the reinstatement of Saji Cheriyan into the state cabinet. As per the legal advice that the Khan has received, it is the Constitutional duty of the Governor to swear-in the person nominated by the Chief Minister.
Earlier this week, the CPM state secretariat agreed to bring Saji Cheriyan back into the state cabinet months after he resigned as minister due to his controversial speech on the Indian constitution. Following this, the governor sought legal advice and received a reply that the Raj Bhavan cannot forbid a 'swearing-in ceremony' but could seek clarification on the matter since the case is related to the constitution. Khan sought legal advice after assessing the situation of the minister vacating his office and the recent developments in court proceedings in the case. As a first step, it was decided to take legal advice from the governor's legal advisor and, if necessary, from senior lawyers.
Cheriyan, who had resigned following a controversy surrounding his alleged anti-constitutional remarks at a public event in Mallappally six months ago, is expected to swear in to the Cabinet on January 4. He is expected to get his earlier portfolios of fisheries, culture and youth affairs. Even though M B Rajesh was brought in as a replacement when M V Govindan resigned from the Cabinet to take over as the party secretary, CPM decided not to find a replacement for Cheriyan. The party strongly feels that had Cheriyan been a minister, the Vizhinjam protest would not have taken such a bad turn. Govindan said that Cheriyan's return to the Cabinet is a state secretariat decision.