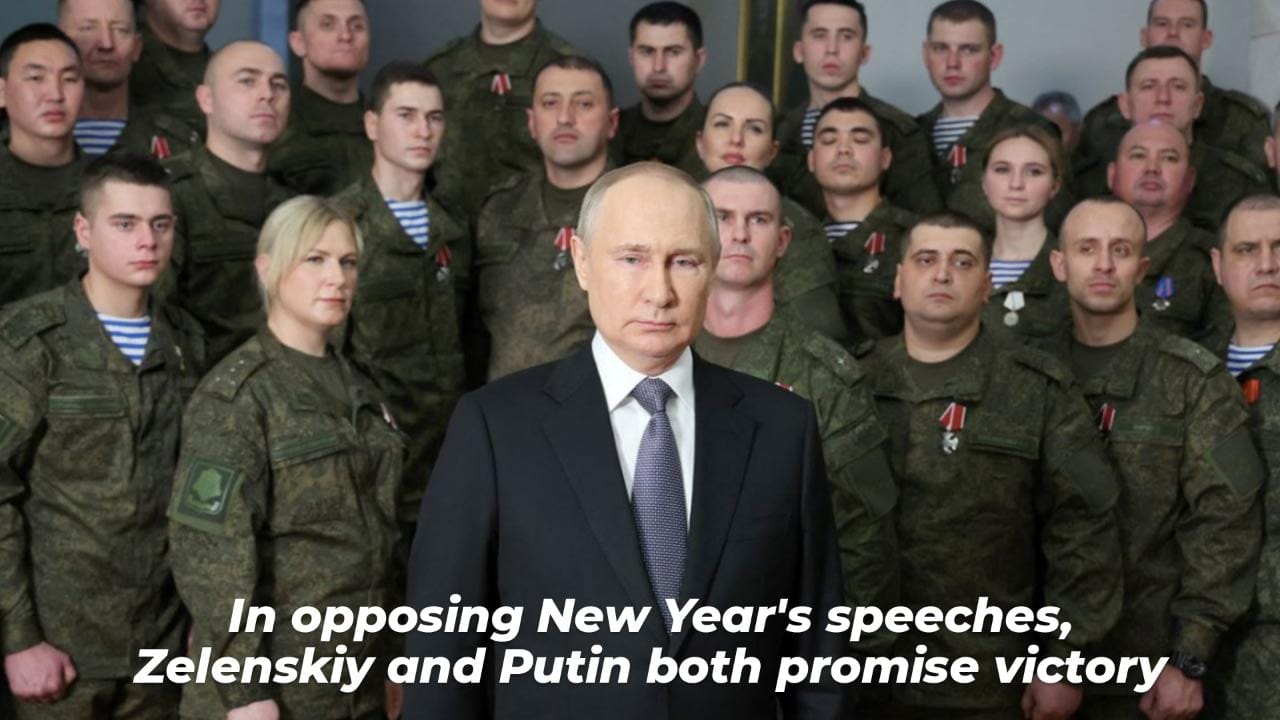 In New Year's speeches, Ukraine's and Russia's leaders both pledged to push for victory, but while Volodymyr Zelenskiy spoke of gratitude and pain, Vladimir Putin urged duty to Russia, portraying the war as a near-existential struggle.
Zelenskiy filled his emotional 17-minute video message with footage of Russia's attacks on the country and words of pride for Ukrainians who had withstood attacks, darkness, and cold.
'We were told that we had no choice but to surrender. We argue that we have no choice but to win,' Zelenskiy, dressed in his trademark khaki suit and standing in the dark with the Ukrainian flag fluttering behind him, said.
'We fight as one team, the entire country and all of our regions. I admire each of you.'
Several blasts were heard in the capital and across the country just minutes after Zelenskiy's speech, which was released just before midnight Kyiv time on New Year's Eve. The attacks came after a barrage of more than 20 cruise missiles launched across Ukraine on Saturday, as well as numerous bombardments earlier.