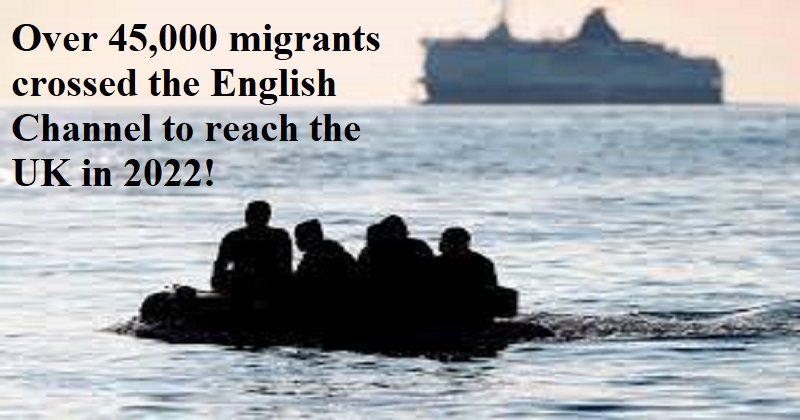 According to official statistics released on Sunday, more than 45,000 migrants are said to have crossed the English Channel from continental Europe to the UK in 2022, shattering the previous year's record of more than 17,000. On all, 45,756 people travelled through one of the most hazardous and congested maritime channels in a small boat, up from 28,526 in 2021.
Four individuals perished last month when their tiny boat, which was carrying migrants, capsized in the frigid English Channel. A fishing boat rescued about 43 individuals from the icy seas. Twenty-seven individuals drowned after their dinghy overturned just a year before to this occurrence. 2022 also broke the record for the highest crossing by migrants in a single day, as 1,295 migrants made it to the UK on August 22.
The Conservative government views this as a major electoral problem in light of their campaign promises to reduce illegal immigration and bust the smuggling organisations that facilitate these crossings. The High Court has upheld the legality of the Rwanda asylum proposal put out by the government to address the problem of migrants entering the country across the English Channel.
Rwanda asylum plan
In accordance with the government's Rwanda asylum plan, some asylum seekers who entered the UK unlawfully will be transported there to apply for refuge. The asylum applicants could be granted refugee status in Rwanda. If they are denied refugee status, they can petition to stay in Rwanda on other grounds or ask for asylum in another 'safe third country'.  According to the government, this will prevent individuals from entering the UK using 'illegal, hazardous, or unnecessary ways,' such as tiny boats or dinghies that traverse the English Channel.