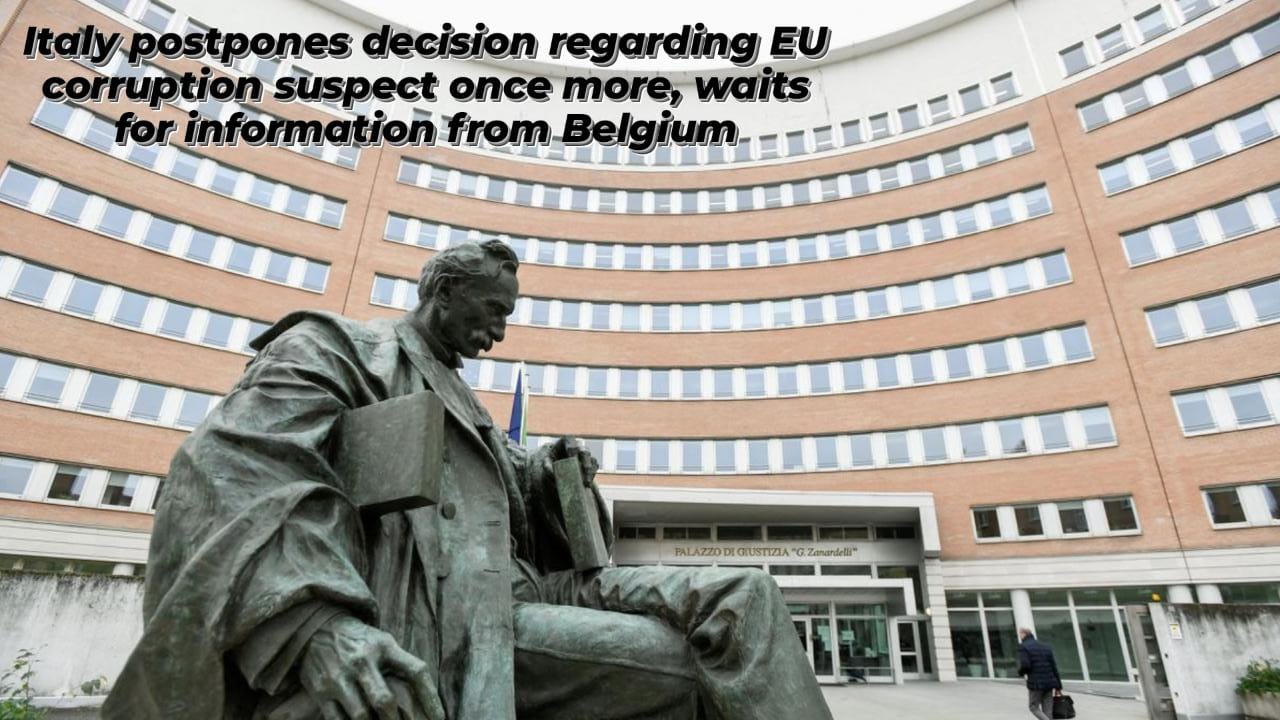 A hearing on whether to extradite to Belgium a woman suspected of being involved in the Qatar graft scandal that has shook the European Parliament was postponed by an Italian court on Tuesday for a second time.
After Silvia Panzeri's attorneys argued that the request should be denied due to overcrowding in Belgian jails, an appeals court in the northern city of Brescia initially delayed a decision on whether to extradite Silvia Panzeri last month.
When the hearing was reconvened on Tuesday, the judges said they had not yet received the necessary instructions and postponed the session until January 16. The judges had requested information from Belgium regarding its prison system.
The 38-year-old Panzeri is related to the former EU lawmaker Pier Antonio Panzeri, who Brussels prosecutors suspect is one of the key figures in the alleged corruption. He has said he did nothing wrong.