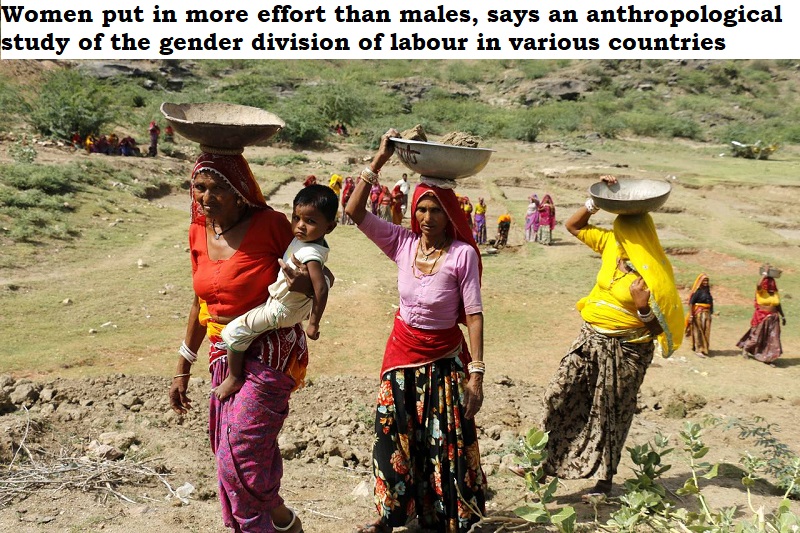 According to the UN, women and girls account for half of the world's population and, consequently, for half of its potential. However, gender inequality is a problem that exists in all nations. According to an anthropological study of the gender division of labour in several nations done by The Conversation, women currently exert more effort than men.
The results of the investigation, which were published in the scientific journal Current Biology, show that males under duolocality and patrilocality spend much less effort than females.
According to the study, 'dispersing at marriage generates a disadvantage in bargaining over workload.' It was claimed that 'dispersed' refers to a scenario in which women leave their home nation while defining the concept.
The research refers to the practise of the men staying with their families as 'patrilocality,' while the women travel.
The goal of the study was to determine the factors that effectively influence who works the hardest in a home and why, by analysing farming and herding groups in rural China's Tibetan borderlands, an area with a great deal of diversity.