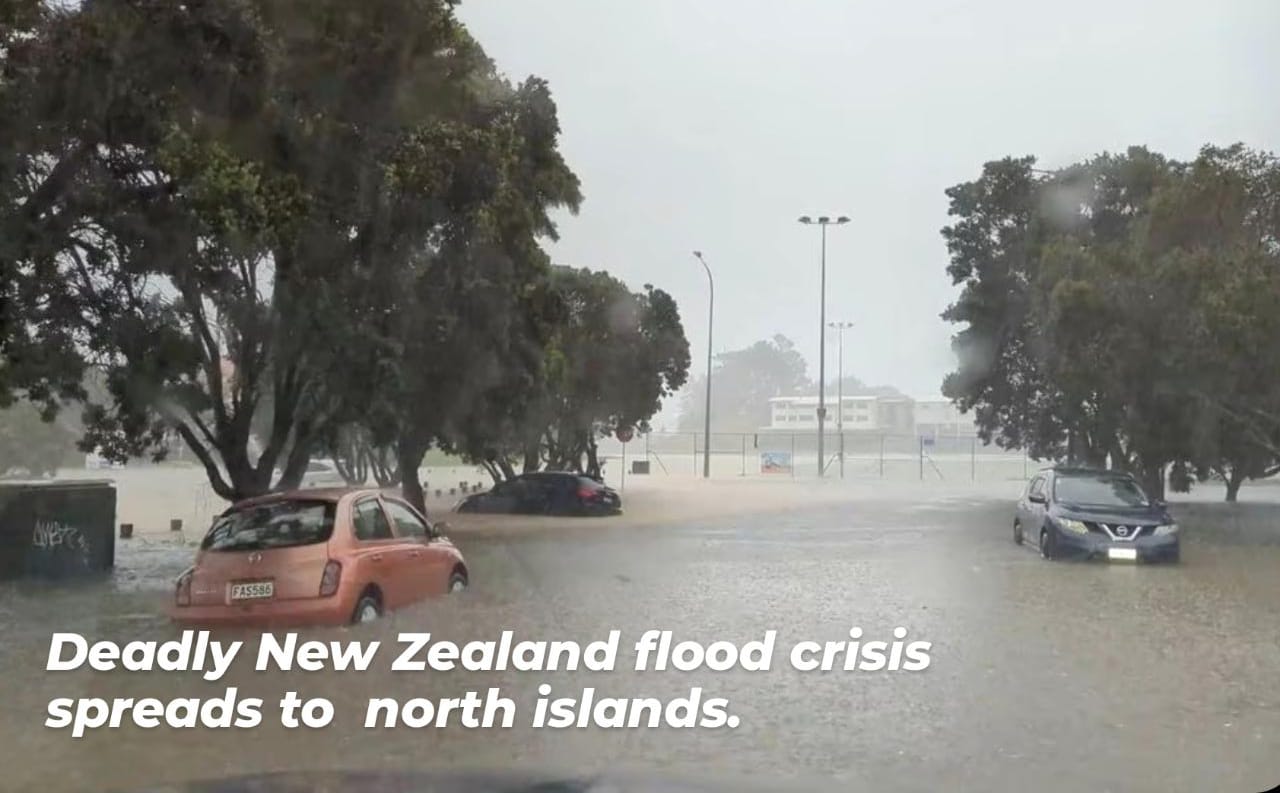 Following Sunday's heavy rains that hit New Zealand's north island and caused landslides, flash floods, and road closures, the country's deadly flood emergency continued.
With 1.6 million residents, Auckland is the largest city in New Zealand. On Friday, it had its wettest day ever, causing floods that claimed three lives. Police reported that a second person was still missing on Sunday.
Since then, the emergency's centre of gravity has shifted south, with Waitomo District, which is situated 220 kilometres (137 miles) from Auckland, announcing a state of emergency late on Saturday.
More severe weather was expected for the north island on Sunday and Monday, including the possibility of severe thunderstorms in Auckland, according to the nation's weather forecaster, MetService. According to MetService, heavy rains may also result in surface flooding and flash flooding.
Though the effects of climate change vary by region, episodes of heavy rainfall are becoming more frequent and more intense. James Shaw, the minister responsible for climate change, acknowledged the connection on Saturday while tweeting his support for flood victims.