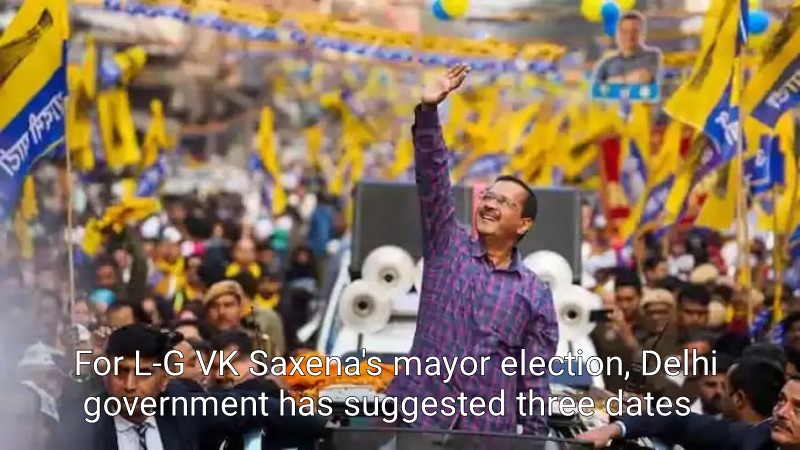 The Lieutenant Governor, VK Saxena, has been asked to choose one of the three dates, February 3, 4, or 6, that the Aam Aadmi Party-led Delhi government has proposed. Prior to this, the election was scheduled for January 24 after L-G Saxena approved of calling a meeting of the council members of the city's unified civic body.
The national capital's mayoral election was initially scheduled for January 30 by the MCD.
This happened after a dispute between AAP and BJP council members on January 24 caused the MCD House to adjourn without electing the mayor and deputy mayor. But in the MCD House, Presiding Officer Satya Sharma gave the oath to the newly nominated members by L-G Saxena. When the voting for the mayoral election was about to begin after the oath-taking ceremony, AAP councillor Mukesh Goyal raised concerns, claiming that the nominated members do not have the right to vote in the mayoral election.
This was the second disruption to the Delhi mayor election in a month. Conflicts between AAP and BJP council members forced the MCD House to postpone the mayoral elections on January 6.
Ashu Thakur and Shelly Oberoi are the candidates the AAP has put forth for the position of mayor. Rekha Gupta has been proposed by the BJP.
Aaley Mohammad Iqbal, Jalaj Kumar, and Kamal Bagri are the candidates for deputy mayor from the AAP and BJP, respectively.