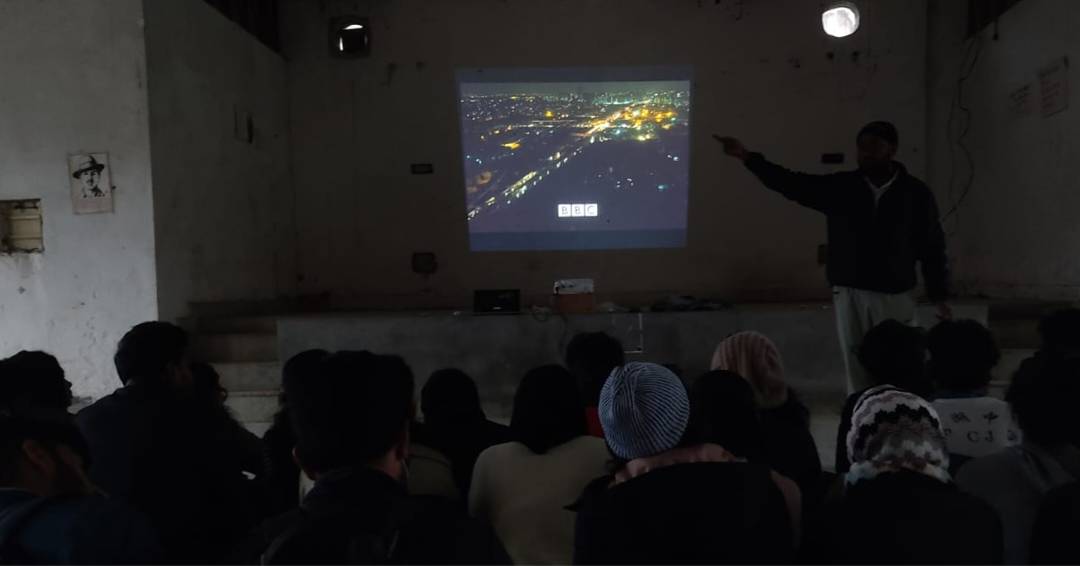 Naujawan Bharat Sabha with the collaboration of left students' group of The Central University of Punjab, successfully screened the BBC documentary on the 2002 Gujarat riots, 'The Modi Question', which was recently banned by the Union government. The central government had termed it as a piece of propaganda.
On tuesday, more than fifty students gathered at the Ghudda Community Centre, outside the university campus and watched the two-hour documentary. The call for screening of the banned documentary was given jointly by the Naujawan Bharat Sabha and the progressive students group of the Central University of Punjab. The screening also witness huge participation from the locals as well. The BBC documentary was screened peacefully without any unwanted interventions.
After the screening, Ashwini Ghudda, State Committee Member Of the Naajawan Bharat Sabha condemned the BJP government's fascist acts in his address to the students and the locals of Ghudda village. 'The Central Government should lift the ban on the documentary and we jointly damand the release of the students of JNU and Jamia Millia Central University' he said.
The students of the Central university of Punjab expressed their concern over the decline of demrocratical values under the BJP government. They also shared their fear about the how would the university react to screening.
Earlier, students at several universities in the country had tried to screen this documentary, but massive protests were sparked while JNU and JMI, Delhi, witnessed ruckus over the screening of the documentary. Later, Delhi University witnessed the stir during an attempt to screen the documentary, whereas the screening at Kolkata's Presidency University was marred by 30-minute power cut by authorities.