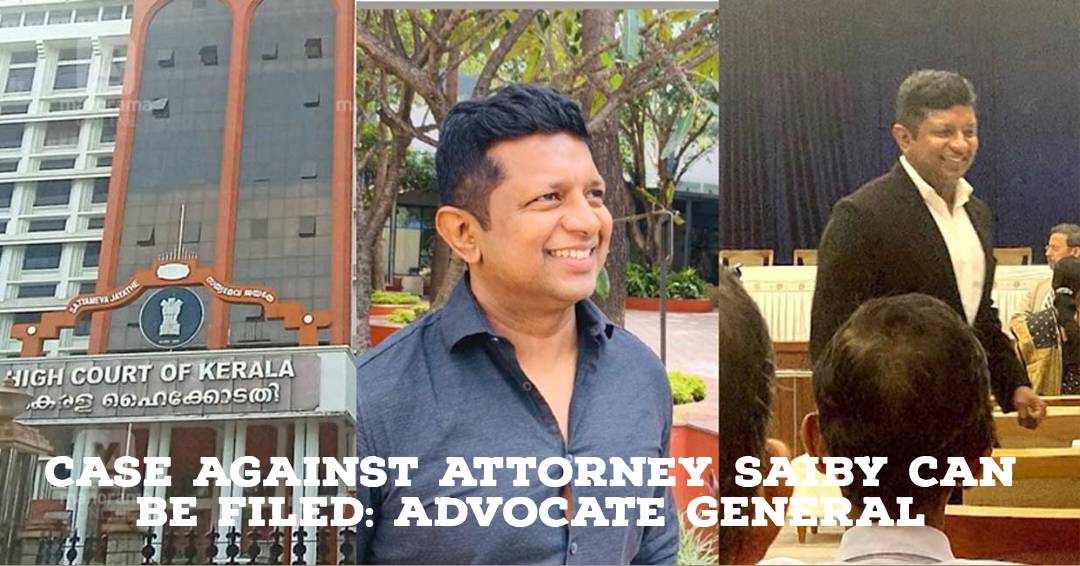 A lawyer who was being investigated by the police and Kerala's Bar Council over an alleged attempt to bribe higher judicial officers may be arrested soon now that the State's top lawyer has given the go-ahead.
The Advocate General stated that a case could be brought against attorney Saiby Jose Kidangoor, who is accused of trying to bribe judges in order to resolve matters at the High Court.
Based on the inquiry report of Kochi City Police commissioner, Advocate General K Gopala Krishna Kurup recently provided legal opinion to Director General of Police (DGP) on the matter. As part of the actions taken against Saiby as a result of the dispute, The Bar Council of Kerala also served Saiby with a show-cause notice.
Saiby, who is also a board member of a lawyers association, is accused of collecting tens of thousands of rupees from his clients under the pretext that they were bribes to higher-ranking judicial officials.
In 14 days, Saiby is anticipated to react, and then decisions will be made based on that response.
The Vigilance had earlier found evidence against Saiby, and it advised the Bar Council to take disciplinary action. It also suggested taking legal action against him in accordance with the Advocates Act.
According to the Vigilance report, Saiby accepted bribes on behalf of three judges: Justices Muhammad Mushtaq, Siyad Rahman, and P. V. Kunhikrishnan.
Saiby reportedly has three high-end vehicles, according to the article.
A few attorneys have testified that Saiby received Rs 50 lakh in one judge's name.
The investigation is being led by K Sethuraman, commissioner of the Kochi City Police.