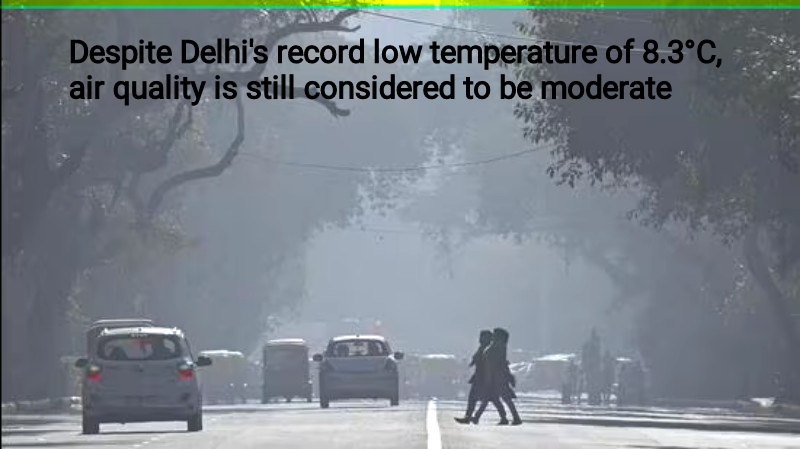 On Thursday morning, despite a minimum temperature of 8.3°C and an anticipated maximum temperature of around 22°C, Delhi's air quality remained in the moderate range.
The maximum temperature on Wednesday was 21.6°C, which was one degree below average, and the minimum was 7.6°C. Over the next few days, it was anticipated that the cold northwesterly winds would stop having an impact and that the minimum temperatures would increase.
By Saturday, the maximum temperature in Delhi was predicted to reach 23°C, while the minimum will range between 8°C and 9°C.
At 9 am on Thursday, an hourly air quality index (AQI) of 186 was noted. The 24-hour AQI average was 164 on Wednesday.
An AQI of 0 to 50 is considered to be good, 101 to 200 satisfactory, 201 to 300 poor, 301 to 400 very poor, and 401 to 500 severe.
On Friday, the air quality was expected to slightly worsen but largely stay in the moderate range.