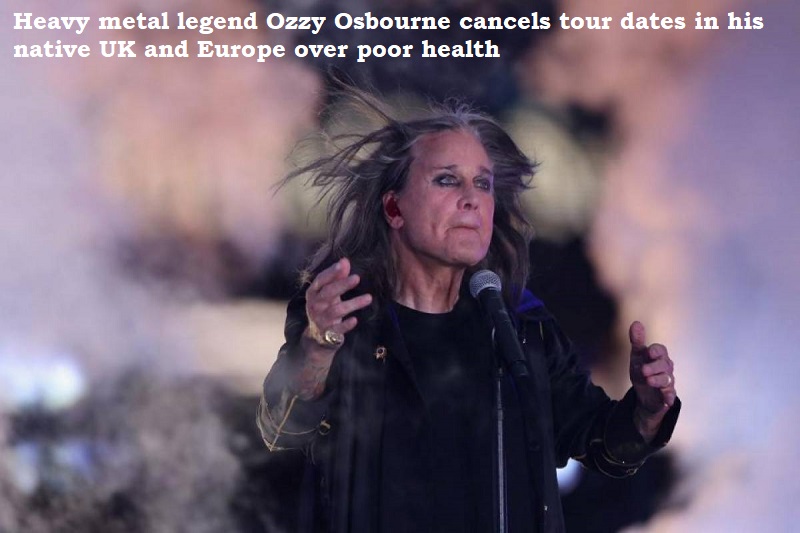 Ozzy Osbourne, a legendary member of heavy metal, stated on Wednesday that he was postponing tour dates in his native UK and around Europe because his body was 'still physically weak' from a spinal injury.
The 74-year-old singer from Birmingham tweeted that he was postponing dates for a long-delayed tour of Europe and the UK because 'I know I couldn't deal with the travel involved.'
Due to Osbourne's health and the Covid-19 outbreak, the tour had already been delayed multiple times.
He said that he was still dealing with health issues from the 2019 pneumonia-related fall at his Los Angeles residence.
'Since then, my one and only purpose during this time has been to get back on stage,' he wrote.
'My singing voice is fine. However, after three operations, stem cell treatments, endless physical therapy sessions, and most recently groundbreaking Cybernics (HAL) treatment, my body is still physically weak,' he said.