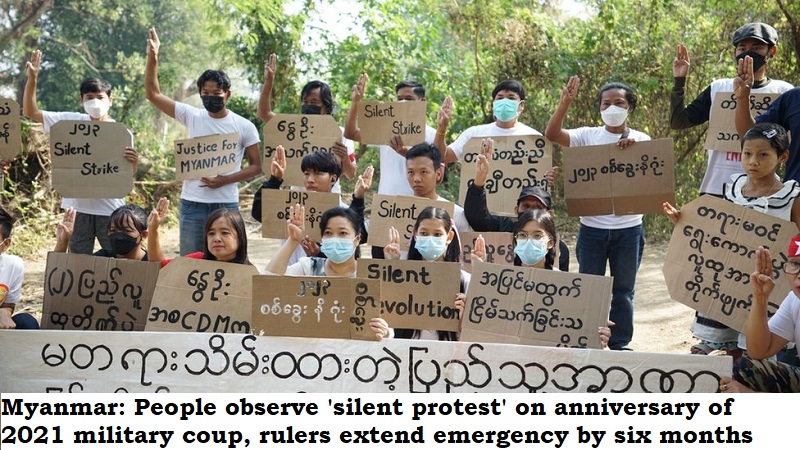 The state of emergency in Myanmar was extended by another six months as citizen groups around the country participated in a 'silent protest' on the anniversary of a military takeover in 2021. In the meantime, on Wednesday, protestors and exiled civilian leaders vowed to put an end to the army's 'illegal power grab.'
People in Myanmar's largest cities observed a self-imposed lockdown. Hundreds of pro-democracy demonstrators turned out in the Philippines and Thailand.
'Multi-party elections must be held how the people demand,' said Junta chief General Min Aung Hlaing during a meeting on Tuesday with the army-backed National Defence and Security Council (NDSC). General Min Aung Hlaing did not specify a timeline for the polls.
'Although according to the section 425 of the constitution, (a state of emergency) can only be granted two times, the current situation is under unusual circumstances and it is suitable to extend it one more time of six months,' Acting President Myint Swe said at the meeting broadcast by MRTV.