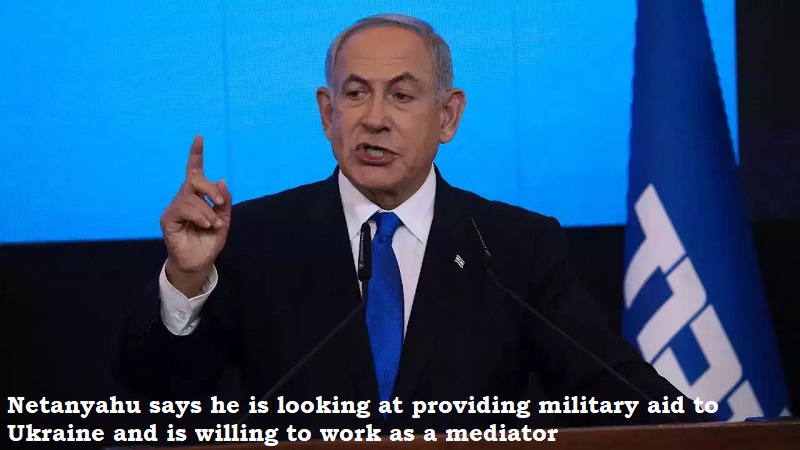 Following appeals from the United States for more active intervention, Israeli Prime Minister Benjamin Netanyahu stated in an interview on Tuesday that he is considering giving military assistance to Ukraine and is willing to act as a mediator. Netanyahu made no promises to Ukraine because Israel wants to maintain its alliance with Russia, which rules the airspace over Syria and has not reacted to Israeli airstrikes on Iranian targets.
When asked in a CNN interview if Israel could offer Ukraine help similar to the US-backed Iron Dome system that protects Israel from air attacks, Netanyahu responded, 'Well, I'm absolutely looking into it.'
He added that the stockpile of artillery, which belongs to the United States and is stationed in Israel, has been shifted to Ukraine and he looks at the operations against Iran as part of a similar effort.
'The US just took a huge chunk of Israel's munitions and passed it on to Ukraine. Israel also, frankly, acts in ways that I will not itemise here against Iran's weapons productions which are used against Ukraine,' Netanyahu said.