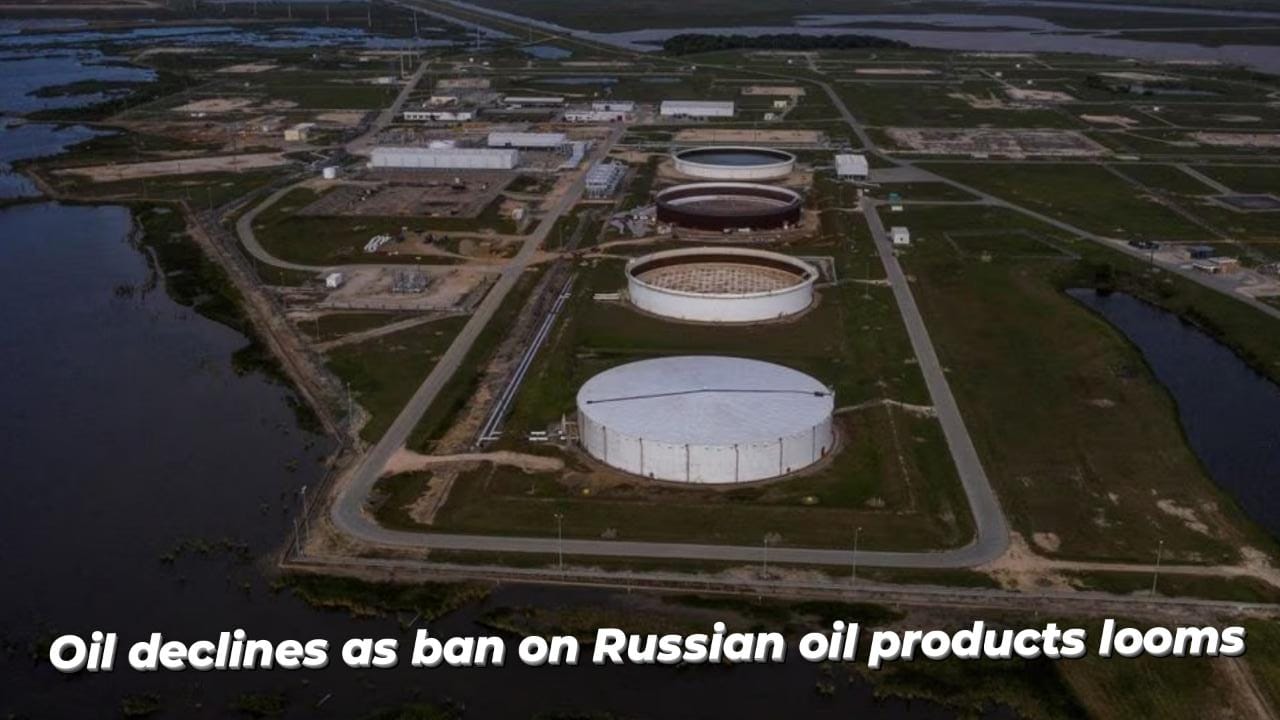 Oil prices dropped on Thursday as supply became more uncertain due to impending sanctions on Russian oil products and demand appeared to be weak despite signs of a global economic recovery due to an increase in U.S. fuel stocks.
By 12:40 GMT, West Texas Intermediate (WTI) U.S. crude futures had dropped 49 cents, or 0.6%, to $75.92, while Brent crude futures had dropped 67 cents, or 0.8%, to $82.17 a barrel.
After U.S. government data revealed a significant build in oil stocks, both benchmarks fell more than 3% overnight.
On February 5, a ban on Russian refined goods by the European Union is scheduled to go into effect, which could have an impact on the world's supply.
After delaying a decision on Wednesday due to disagreements among member states, the EU countries will try to reach an agreement on a proposal from the European Commission to set price caps on Russian oil products on Friday, diplomats said.
Last week, the European Commission suggested that starting on February 5 the EU implement a price cap of $100 per barrel on premium Russian oil products like diesel and a cap of $45 per barrel on discounted products like fuel oil.