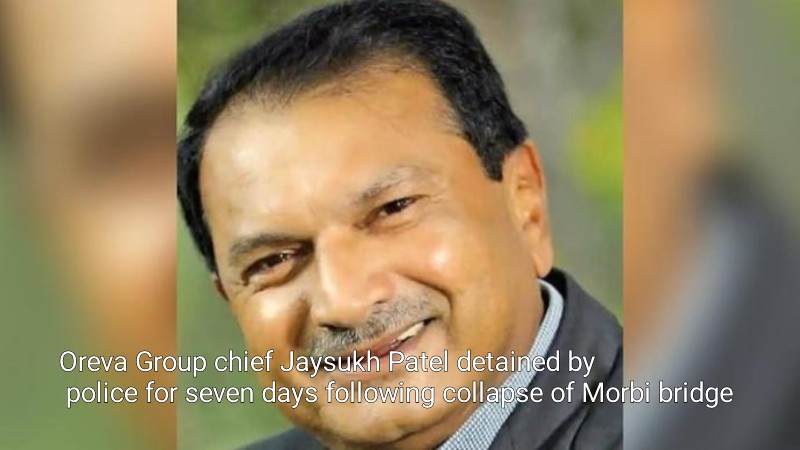 A court ordered Oreva Group Managing Director Jaysukh Patel to report to police custody for 7 days until February 8 in connection with the Morbi bridge collapse case on Wednesday. This occurs one day after he turned himself in to a Morbi court.
For the operation and upkeep of the bridge, which collapsed on October 30, 2022, killing 135 people, Oreva Group had agreed to a 15-year contract.
The tenth accused in the 1,200-page chargesheet submitted by Deputy Superintendent of Police PS Zala was identified as Jaysukh Patel. According to the chargesheet, 22 of the 49 cables of the now-demolished suspension bridge were rusted.
The head of Oreva was also accused of reopening the bridge to the public without first obtaining a stability certificate from a technical organisation. The British-era bridge was renovated and reopened in six months as opposed to twelve.