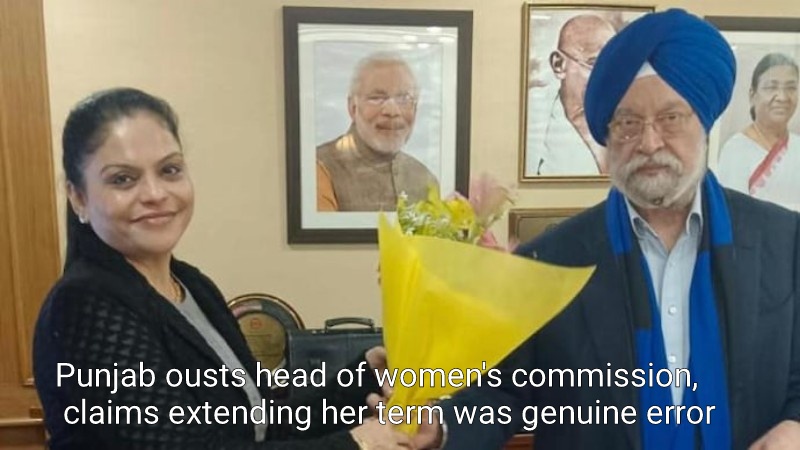 Manisha Gulati, the head of the State Women Commission, was fired by the Aam Aadmi Party government after it revoked a letter from September 2020 that had granted her a three-year extension.
The letter dated September 18, 2020 was withdrawn by the Social Security and Women and Child Development Department.
The issuance of the letter granting her an extension, according to Additional Chief Secretary Kirpa Shankar Saroj, was a 'bonafide mistake,' she said on Tuesday.
In a ruling made public on Tuesday, Saroj claimed that the Punjab State Commission for Women Act, 2001, made no provision for the term extensions of the commission's members or chairpersons after their initial three-year terms.
The Congress administration led by Amarinder Singh, who has since joined the BJP, had appointed her as the Commission's chairperson in March 2018.
'With the bonafide mistake, a letter…dated 18-09-2020 was issued by this office through which an extension was given to you..there is no provision in Punjab State Commission for Women Act 2001 and further amendments, regarding extension to the sitting chairperson or to the members of the commission,' Saroj said in his communication to Gulati.
'In view of the above mentioned facts, the letter issued by department vide letter No.. dated 18-09-2020 is hereby withdrawn,' it says.
'As per Section 4 (1) (of the said Act), the chairperson is mandated to hold office for period of three years only. There is no provision of extension beyond three years for the sitting chairperson or the member of the Punjab State Commission for Women,' he said.