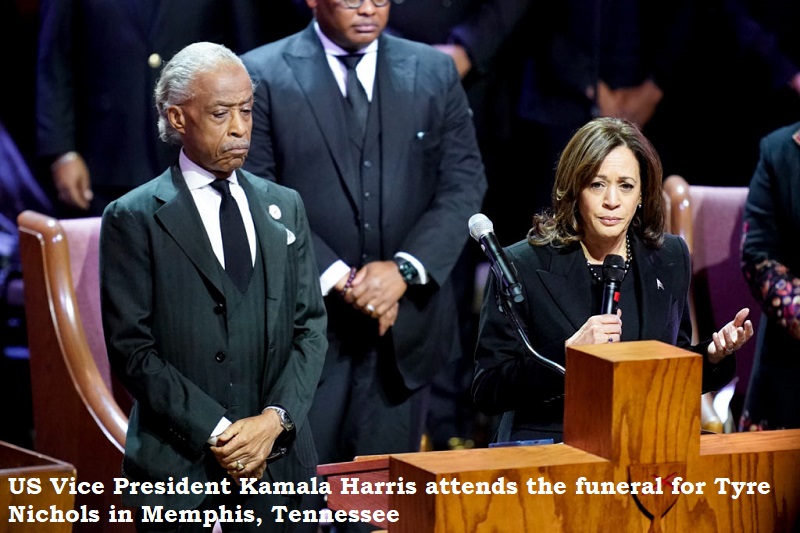 At Tyre Nichols' funeral on Wednesday in Memphis, Tennessee, US Vice President Kamala Harris consoled the family of the 29-year-old driver who passed away three days after being assaulted by police last month.
Civil rights activists and family members made a demand to stop the ongoing police violence against Black Americans at the burial. Tyre was a young man who enjoyed skateboarding and photography, according to his relatives.
Tyre's family requested justice for Tyre and the two African Americans whose killings triggered demonstrations in 2020 while speaking to a church that included included Breonna Taylor's and George Floyd's family.
'We cannot continue to let these people brutalize our kids,' said Rodney Wells, Nichols' stepfather.
VP Harris embraced Nichols's mother, RowVaughn Wells at the ceremony.
'This is a family that lost their son and their brother through an act of violence at the hands and the feet of people who had been charged with keeping them safe,' Harris said. 'Tyre Nichols should have been safe.'
Harris promised to help pass federal legislation to reduce police misconduct.