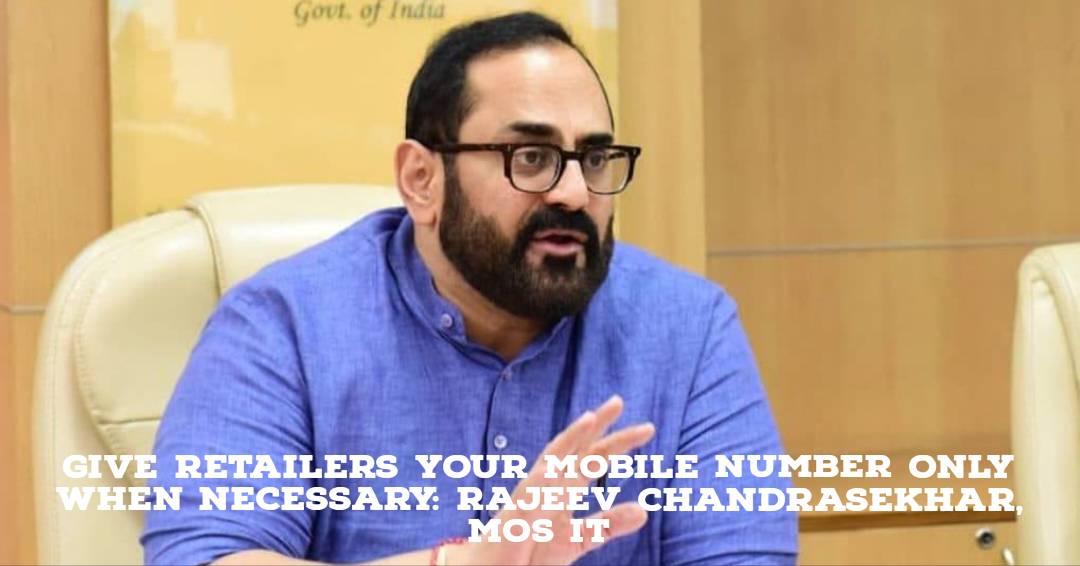 Rajeev Chandrasekhar, Union Minister of State for Electronics and IT, has stated that customers are not forced to give their mobile number to merchants if there is no compelling need to do so.
The Minister further stated that after the Digital Personal Data Protection Bill, 2022 is passed, misuse of personal data will be stopped.
'If a merchant doesn't need your mobile number for any reason, don't provide it to them. Once the #DPDP bill is passed, the misuse of Indians' digital personal data will end' In response to a tweet from public health activist Dinesh S. Thakur, the Minister tweeted on Saturday.
When Thakur attempted to purchase a pack of gum at the Delhi Airport, he was reportedly asked for his phone number.
'Today's experience at @DelhiAirport was interesting. I was asked for my phone number when I went into one of the bookstores to purchase a pack of gum. I was informed that they needed my phone number for 'security considerations' when I questioned why they needed it to purchase a pack of gum.'
'I got blank looks all over when I asked what kind of security is needed to buy a pack of gum.'
'The manager was called in. All I received in response when I questioned how he believed I had passed two security checks if I posed a security concern was a lot of mumbles.'
'I departed without getting the gum pack.'
What struck me as amazing was how many other travellers obediently revealed this information even without raising an eyebrow.
What do I not see here? How can we be so illiterate and indifferent?
In a series of tweets, Dinesh S. Thakur stated.