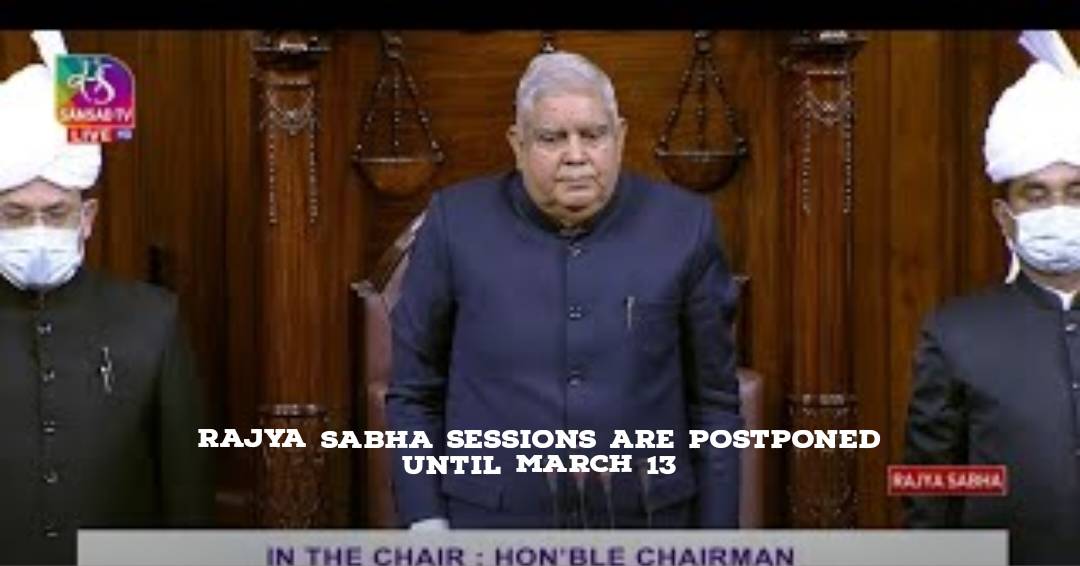 Monday's Rajya Sabha proceedings were postponed until March 13 due to disruptions from opposition parties who demanded that Congress MP Rajani Patil's suspension be lifted and that a JPC be established to look into charges against the Adani Group.
The House will now reconvene at 11 a.m. on March 13 following its brief morning adjournment.
Opposition MPs insisted that the Chair let Mallikarjun Kharge, the leader of the opposition and president of the Congress, speak as soon as the listed papers were placed on the House table.
When Kharge was given the floor by Chairman Jagdeep Dhankhar, numerous treasury benches members began yelling protests. Kharge's comments were removed by the chair, nevertheless.
MPs from the opposition continued to shout slogans. They entered the Well of the House in a group.
For disseminating an unauthorised film of parliamentary proceedings, Rajani Patil was expelled from the House for the balance of the Budget session.