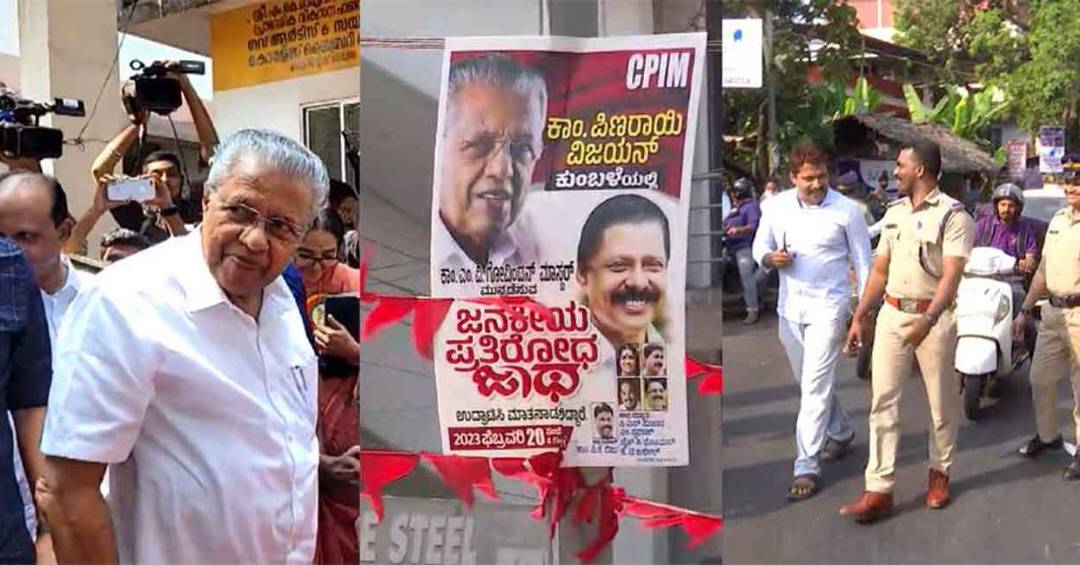 Today is the start of the People's Resistance March, which is being led by CPM State Secretary MV Govindan. Govindan is leading his first march at the State level after becoming State secretary.
At 4.30 pm, the march will be officially started in Kumbala in Kasaragod by Chief Minister Pinarayi Vijayan. The Chief Minister and the party secretary are anticipated to respond to the controversies involving the administration and the party.
CS Sujatha, PK Biju, M Swaraj, KT Jaleel, and Jaick C Thomas are the rally's permanent members.
The first reception is being planned for the Cherkkala constituency in Kasaragod following the rally's official opening. After receiving welcomes at several locations around Kasaragod tomorrow, the rally will enter the district of Kannur. It will conclude on March 18 in the state capital.
Given the potential for protests by the Youth Congress and Yuva Morcha, the police have implemented strict security measures.
All police officers on leave have returned. Another 300 police officers have been recalled from the districts of Kannur, Wayanad, and Kozhikode in addition to the 600 employees in Kasaragod.
Four DySPs will be in charge of the deployment of 911 officers for security, reported Manorama News. The head of the Kannur police will oversee the coordination of all security measures.