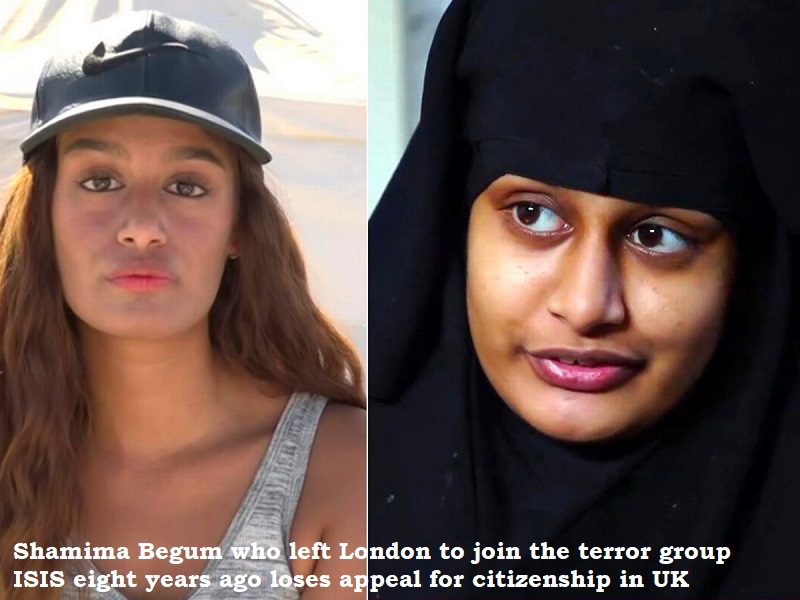 Shamima Begum, who fled London at the age of 15 to join the terrorist organisation ISIS eight years ago, lost her appeal for citizenship on Wednesday. The former ISIS member married an ISIS member and had three children, all of whom passed away as babies.
Also, the 23-year-old will not be permitted to go back to the UK. She is presently residing in a camp for refugees in Syria. According to British network Sky News, Judge Jay of the Special Immigration Appeals Commission, who presided over the case, UK citizenship is 'not an absolute entitlement for everyone.'
Sajid Javid, a former British interior minister, had been ordered to revoke her citizenship in 2019. She had appealed this judgement. Reports also pointed out that Justice Jay on Wednesday ruled that Javid was not formally required to consider the claim about her trafficking to Syria when he took the decision.
There was a 'credible suspicion,' he further stressed, that she was a victim in this regard. The Secretary of State's conclusion that she voluntarily travelled to Syria was 'as stark as unsympathetic,' Justice Jay was quoted as saying by The Mirror.