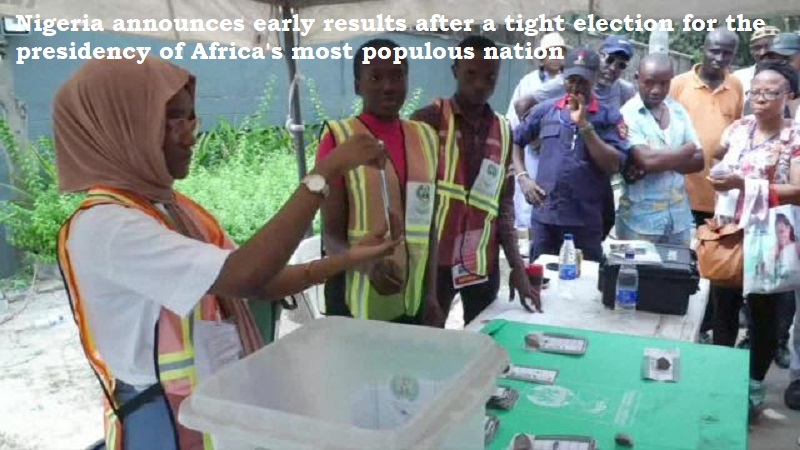 As worries increased over protracted polling delays and claims of attempts to rig the results, Nigeria started to release early results on Sunday after a close presidential election in Africa's most populous country.
Notwithstanding some looted polling places and numerous late starts, the election was otherwise peaceful. In many places, voters stayed up late to watch the count and to 'guard' the ballots.
On Saturday, over 90 million Nigerians had the opportunity to choose President Muhammadu Buhari's replacement. Many of them hoped that a new leader would do a better job addressing insecurity, economic stagnation, and growing poverty.
Independent National Electoral Commission (INEC) Chairman Mahmood Yakubu told reporters results would be officially announced state by state from Sunday when tallies are collated.
But slow uploading of results to INEC's online website provoked worries of electoral malpractice in a country with a history of ballot rigging and vote buying.