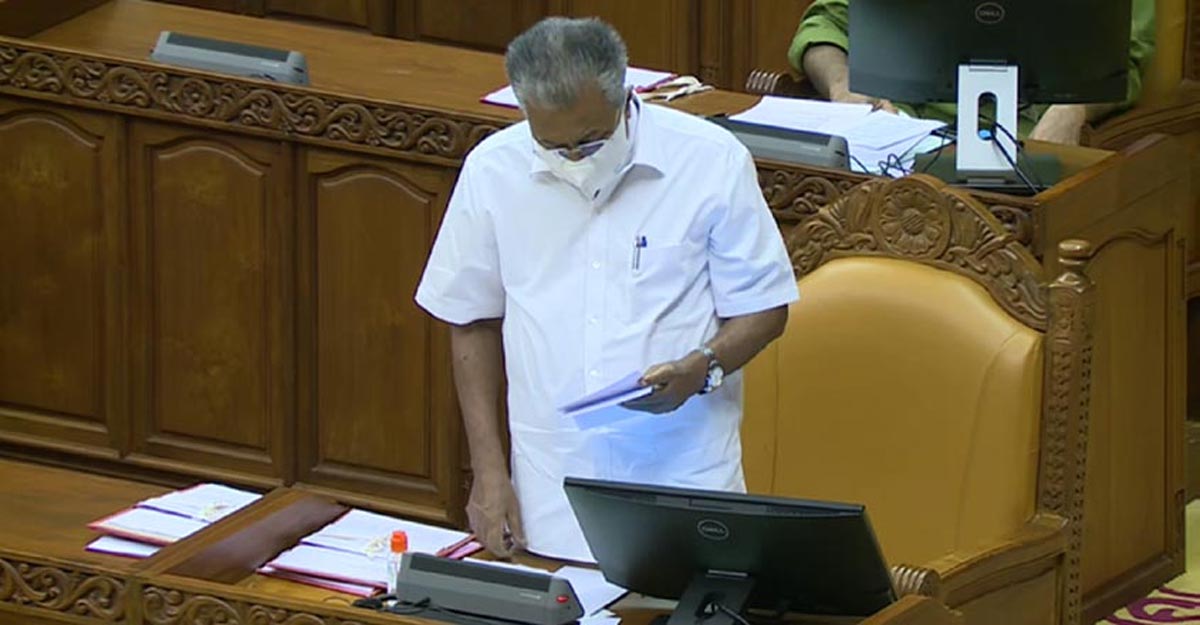 Thiruvananthapuram: Chief Minister Pinarayi Vijayan said on Friday that efforts are being made to finish the construction of Vizhinjam port quickly and bring the first ship by September this year. He made the remarks in the Assembly in response to a question raised by Neyyattinkara MLA K Ansalan.
The MLA's question was about the development activities, including job opportunities, that would arise once the Vizhinjam project becomes a reality. To which Vijayan said, 'attempts are being made to finish the construction works quickly. Vizhinjam will become the world's largest transhipment container port'.
'Vizhinjam port is situated in a busy sea route through which around 30 – 40 per cent of trans shipment takes place. We are planning to bring the first ship to the port by September. All the major cities and industrial centres in the world have developed around such ports', he said.