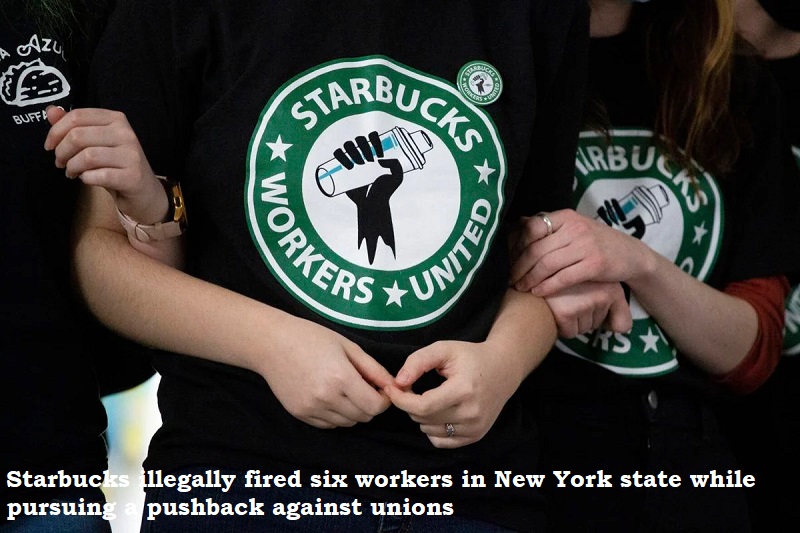 According to a US National Labor Relations Board (NLRB) ruling, Starbucks dismissed six employees in New York illegally while attempting to oppose unions. According to the judge, the major coffee company violated federal labour laws 'egregiously and frequently' at its locations in the American cities of Buffalo and Rochester.
Starbucks has been ordered to hire the dismissed employees back. Other people who were impacted have also been ordered to receive compensation from the major coffee business.
When explaining its now legally recognised acts, Starbucks said that what it done was legitimate and in accordance with policies.
'We believe the decision and the remedies ordered are inappropriate given the record in this matter and are considering all options to obtain further legal review,' Starbucks was quoted as saying by the BBC.
The NLRB is an independent federal agency in the United States. It has the legal mandate to safeguard employees' rights to unionise at their workplaces.
Michael Sanabria, a Starbucks barista in Buffalo, told media that the ruling was 'such a massive win for us, and for the labour movement as a whole.'