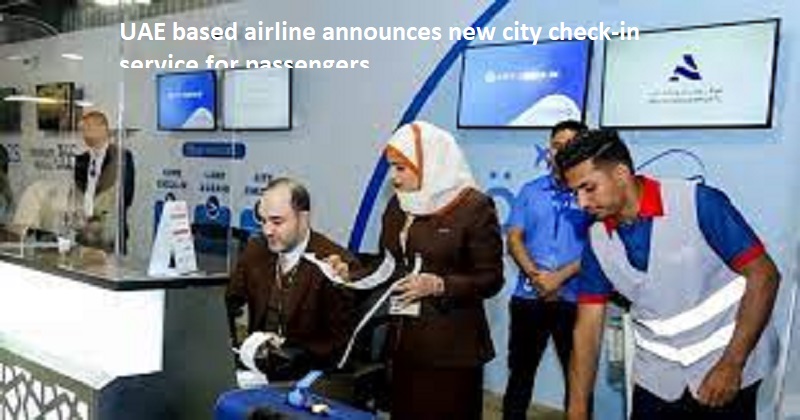 Abu Dhabi: Low-budget air carrier based in the UAE, Air Arabia has launched new city check-in service for passengers. Passengers flying from the Abu Dhabi International Airport can now avail this facility. The new city check-in service are introduced at the cruise terminal and ADNEC.
Since November, Morafiq Aviation Services, has been operating the city check-in services from Terminal 1 of Abu Dhabi Cruise Terminal in Zayed Port. Earlier, passengers departing on Etihad Airways, Wizz Air and Egypt Air were able to use the facility. Earlier this month, Morafiq resumed city check-in services from a new facility located at Abu Dhabi National Exhibition Centre (ADNEC) .
Also Read: Netizen slam standup comedian Daniel Fernandes for his 'Chai Party voters deserve to die' remarks 
The city check-in service allows a passenger to avoid long queues at the airport. Passengers can drop off their baggage and collect boarding passes. They can then go to the airport with just their hand bags and head straight to the immigration counter.
Morafiq is a joint initiative between Abu Dhabi Airports, Capital Travel, Etihad Airport Services, OACIS Middle East and Tourism 365.
The operational hours of the check-in services at the cruise terminal have been extended from 8am till midnight. However, the timing at ADNEC Concourse is from 9 am to 9 pm. Early check in starts within 24 hours and closes within 4 hours prior to departure of a flight. Check-in fee is Dh35 for an adult, Dh25 for a child and Dh15 for an infant.
Passengers can also avail other services such as buying excess baggage allowance, preferred seat purchases or flight upgrades. For further details, passengers can call toll-free number 800-6672347 or 02-5833345.