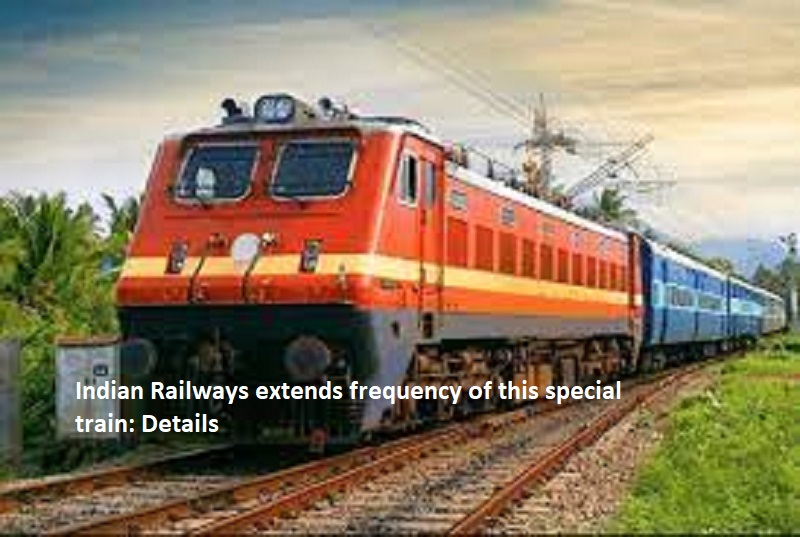 New Delhi: The Indian Railways has extended the frequency a Holi special train running between Bhubaneswar and Dhanbad. Now the train will make 26 trips.
Here is the time schedule for the Bhubaneswar-Dhanbad Special train:
Train Number- 02832 from Bhubaneswar-Dhanbad Special train from Bhubaneswar will make a trip every Tuesday, Friday, and Sunday from March 3 to April 30. This train leaves for Dhanbad at 8:25 pm and reaches Hatia at 6.10 am, Ranchi at 6.30 am, Muri at 7.42 am, Bokaro at 8.55 am, and reaches Dhanbad at 10.55 am.
Also Read: New Ayodhya mosque, delayed for construction over two years, gets final clearance from ADA
Train Number- 02831 Dhanbad-Bhubaneswar Special from Dhanbad will return to Bhubaneswar every Wednesday, and Saturday starting from March 4 to May 1. The train departs for Bhubaneswar at 4.00 pm. It reaches Bokaro at 5.35 am, Muri at 6.35 am, and Ranchi at 7.50 am. The train has a stoppage at Hatia station at 8.15 am and will reach Bhubaneswar at 7.45 am the next day.