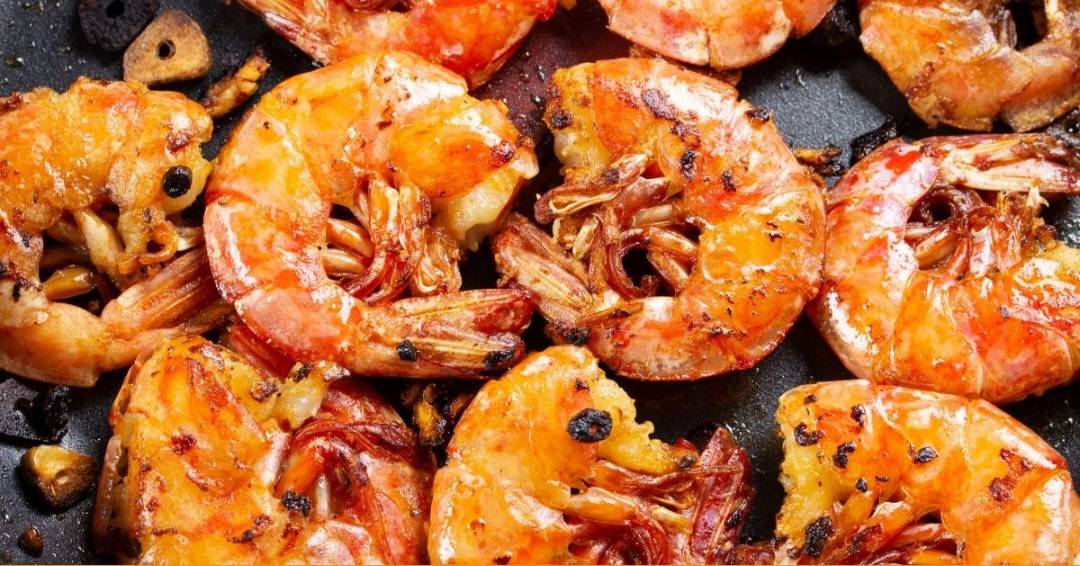 Do you feel like trying some delectable seafood? Check out this recipe for delicious, flavorful grilled prawns that will improve your mood and provide you with a quick serving of high-quality protein. It is simple to prepare. Consume it without concern because it can be a low-calorie supplement to your weight loss strategy.
Ingredients
25 big prawns with tail intact
6 garlic cloves
1 inch ginger piece
1 heaped tsp of chilli powder
1/2 tsp of pepper powder
1/2 tsp of turmeric powder
Salt as required
1/2tbsp of lime juice
2 tsp of butter
Coriander leaves, for garnish
Lime wedges, for garnish
Preparation
Make a paste with the garlic, ginger, pepper, chilli powder, and turmeric powder.
Mix thoroughly after adding butter and lime juice.
Use this paste to marinate the prawns.
Let alone for one hour.
Each prawn is threaded onto a skewer.
Put the skewers on a grill or in a preheated oven (220°/200°).
Turn the skewers continuously.
Apply butter and lime juice to them.
Leave for 15 to 20 minutes on the grill
Sprinkle coriander on top.