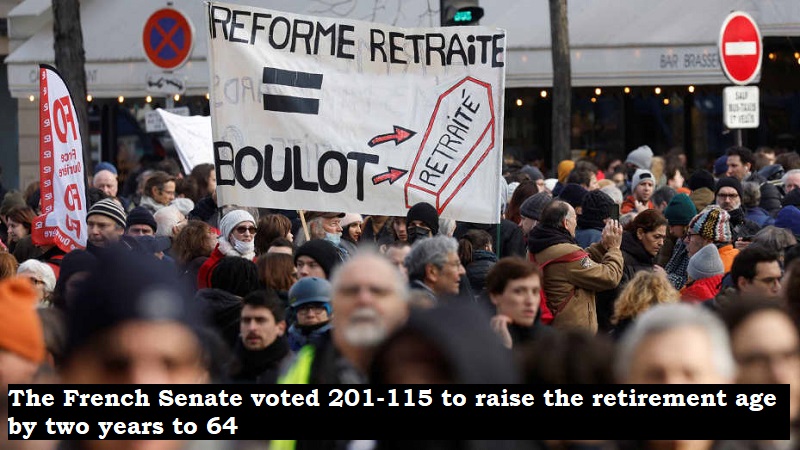 Despite ongoing protests across the nation, the French Senate voted 201-115 on Thursday to raise the retirement age by two years to 64. The resolution was approved by the Senate, which is dominated by the conservative Les Republicains party, handing President Emmanuel Macron his first minor victory in the ongoing drama.
The law must be completed by Sunday at midnight, according to Macron's administration. The remaining articles of the reform legislation are anticipated to be passed later this week.
The Senate voted in favour of article 7 on Thursday. The idea will next be forwarded to a committee for reflection made up of senators and representatives from the National Assembly.
The passing of the bill comes a day after fuel deliveries from refineries across the country were blocked by striking workers. According to official figures, on the biggest day of demonstrations, so far, 1.27 million people demonstrated on January 31.
The government is of the view that extending the pension age will prevent the French service system from collapsing under the weight of deficits.