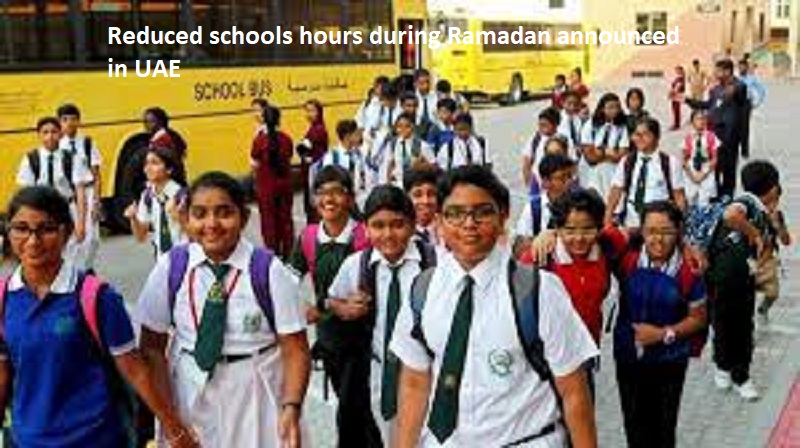 Dubai: The Knowledge and Human Development Authority (KHDA) in Dubai has announced revised schools hours during the holy month of Ramadan. As per the authority, school timings in Dubai during Ramadan should not exceed more than 5 hours of instruction time.
Also Read: Know how to update mobile phone number with bank account 
KHDA have given 2 options for schools in Dubai. As per the first option schools that begin at 7.45am will end at 12.45pm from Monday to Thursday and 7.45am to 11.45am on Friday. According to the other option, schools that start  at 8am will end at 1pm from Monday to Thursday, and at 11.45am on Friday.