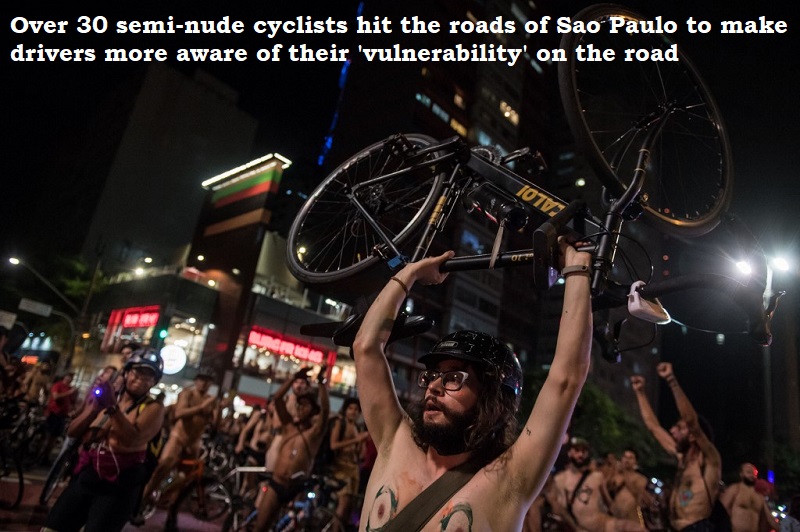 In order to increase drivers' awareness of their 'vulnerability' on the road, more than 30 semi-naked bikers took to the streets of Sao Paulo, the largest metropolis in South America. According to AFP, the majority of persons walking down Paulista Boulevard, one of the main corridors in Brazil's financial district, were naked.
One rider had a Russian-style chapka on his helmet but was otherwise entirely covered in green paint from head to toe.
The group was taking part in 'Pedalada Pelada', a Brazilian version of the International Naked Cycle Ride (Pedaling Bare).
A bearded 41-year-old photojournalist named Allis Bezerra told AFP, 'We are naked on one of Latin America's busiest avenues, showing that we are subject to the force, the brutality of cars.'
He added: 'This movement serves to demonstrate to society just how important we are. By using bikes as our means of transport, we take cars off the street that would be polluting the environment.'
The word 'Sustainable Pedaling' was painted on the stomach of Andresa Aguida, a 43-year-old artist, before she started off bare-breasted on Paulista Avenue.