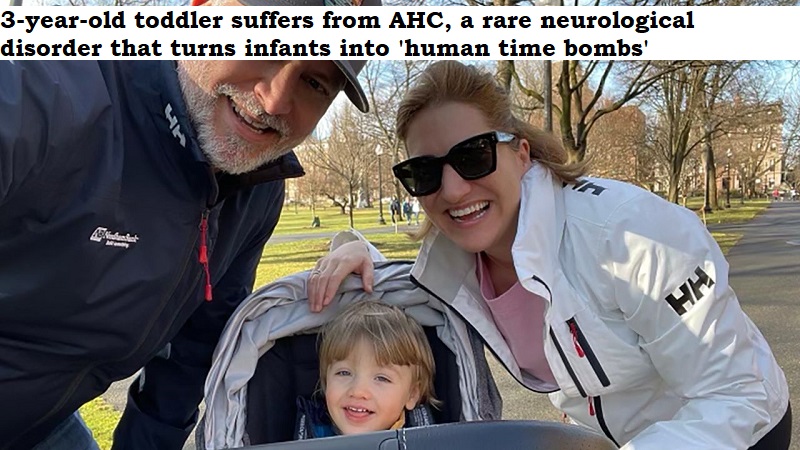 Henry Saladino, a three-year-old kid, has alternating hemiplegia of childhood, often known as AHC, a rare neurological condition for which those affected are known as 'human time bombs.'
According to a CNN story, Henry might have a life-threatening seizure, stop breathing, or become paralysed at any time. Doctors are unable to predict when this will happen or whether Henry will survive.
According to the report, the baby's parents, Mary and Anthony, established the nonprofit organisation 'For Henry' in order to raise $3 million for the child to receive a genetic treatment, which if it is successful will make the child the case of AHC to be treated and will also pave the way for other children with the condition.
'It's an unbelievable amount of trauma and it's going to happen over and over again, no matter what we do, until we develop this treatment,' Saladino said while speaking to CNN.
The family is running against time to make it possible that Henry receives the treatment before his brain is irreversibly damaged during one of his seizures.